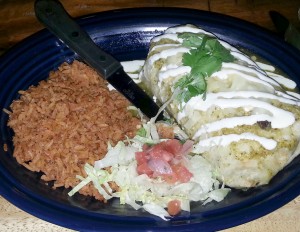 By Christopher Trela and Catherine Del Casale | NB Indy
If you enjoyed the culinary delights of last month's Newport Beach Restaurant Week, you'll love another restaurant week celebration that starts this Sunday: Orange County Restaurant Week.
More than 100 restaurants throughout OC have created lunch and dinner menus that range from $10 to $40, and offer terrific examples of each restaurant's regular menu.
More than 20 Newport Beach restaurants are participating in OC Restaurant Week, so we took a look at the menus to see which ones we wanted to visit.
"I like how you can go to the OC Restaurant Week website and sort the restaurants by menu price, and by city," said Catherine as we perused the menus.
"I also like how each menu includes a 'meet the chef' section. Very fun," said Christopher.
"The $20 lunch at Canaletto in Fashion Island looks good," said Catherine. "Choice of soup, salad or bruschetta, and then choice of pizza, pasta, fish or chicken, plus dessert, which sounds amazing: strawberry-rum gelato, chocolate hazelnut gelato and pistachio gelato, folded together with cherries, chocolate chips and pistachios, then served with raspberry and chocolate sauce."
"Sounds like a great deal, but so does the $20 lunch menu at Eat Chow," Christopher countered. "Start with truffle parmesan and sweet potato fries or white bean hummus with house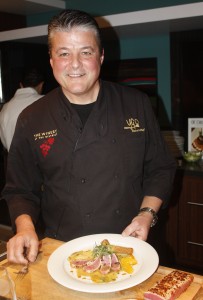 made corn chips and basil oil, then select chicken tacos, pork loin, chopped chicken salad, or berry brie salad,  and then finish with lemon cookie cake and chocolate chip bread pudding."
"Look at this $15 lunch menu at Bambu Restaurant at Fairmont Hotel," said Catherine. "You can have a chicken chopped salad, seared ahi, Wagyu burger or sweet potato cannelloni plus a dessert."
"How about Harborside's $30, three-course dinner menu—they have nine options for entrees, and the price includes wine or beer," said Christopher. "But wait—look at what Royal Thai is offering: a three course lunch for $10 with 12 different options for entrees. And one of the first course options is Tom Kah soup, my favorite. That may be the bargain of the year for lunch."
"It's a great opportunity to try a variety of Thai food," agreed Catherine.
"SOL Cocina has a great $15 lunch menu—we love their food," said Christopher.
"I also loved our recent visit to their new Solita restaurant in Huntington Beach, which is also part of OC Restaurant Week with a $10 lunch and $20 dinner menu," said Catherine. "The corn-on-the-cob appetizer was amazing—an ear of sweet corn, roasted and grilled with butter, chipotle salsa, chiles, cotixa and green onion. I really enjoyed the lazy enchiladas which had three corn tortillas folded over Mexican cheeses and meat, and the chicken burrito. I liked how they drizzled the sour cream on top giving the dish a good amount of flavor without overwhelming it."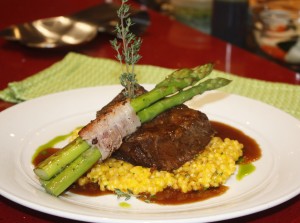 "Remember that cooking demo that Chef Yvon Goetz from The Winery Restaurant did recently to promote his Restaurant Week menu?" Christopher asked Catherine. "Their Newport Beach restaurant opens in a few weeks, but this is a good chance to go and try his food at their Tustin location. His dishes are consistently stunning."
"Sounds like we're going to be plenty busy during OC Restaurant Week," laughed Catherine.
For a complete list of restaurants and menus, visit OCRestaurantWeek.com.