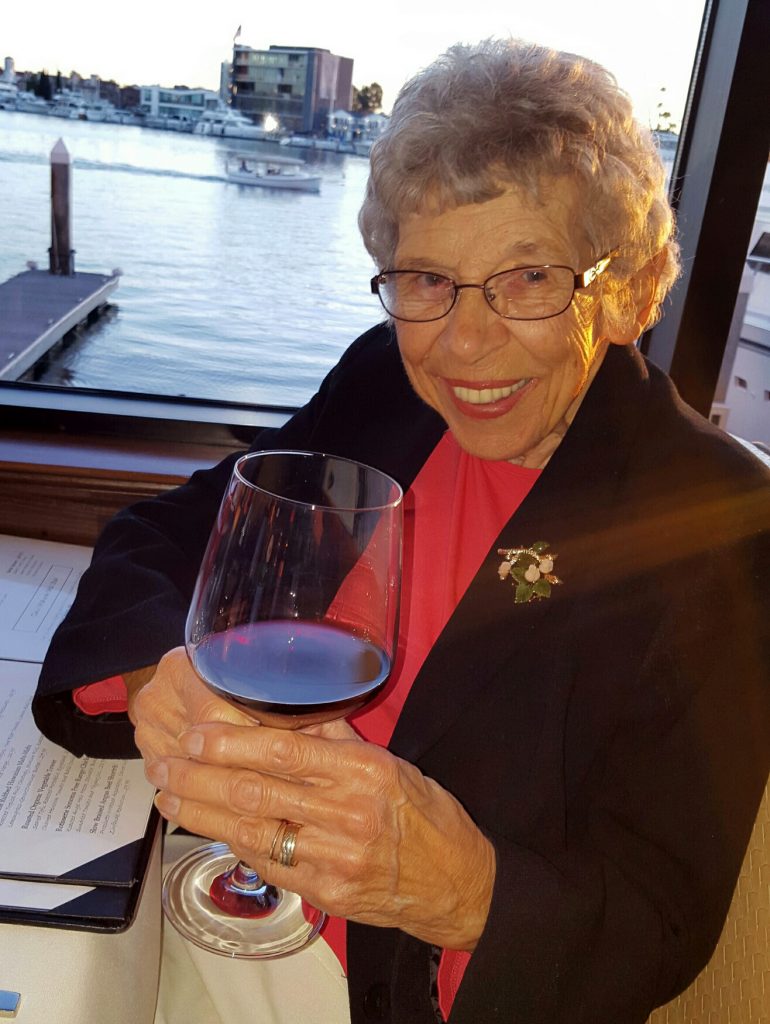 By Laura Wise & Christopher Trela | NB Indy
Looking for the ideal spot to take Mom on Mother's Day? We've got you covered with this list of restaurants in and around Newport Beach.
BAYSIDE
Bayside Restaurant has a three-course prix fixe menu for Mother's Day for only $58 per person. Select from a list of eight starters including hickory smoked Scottish salmon and prosciutto carpaccio, and then choose one of nine entrees such as Bayside Benedict, linguini pasta with lobster, grilled lamb loin, and blackened swordfish. Dessert choices are chocolate cake or strawberry almond tart. Visit BaysideFestaurant.com.
THE BUNGALOW
Celebrate Mom with a champagne, two-course brunch at the Bungalow from 10 a.m. to 3 p.m. Entrée selections include Crème Bruleé French Toast, Grilled Vegetable Tart, and Roast Prime Rib of Beef. Brunch is $35 per guest, $15 for guest under age 11. Add bottomless Mimosas or Bloody Marys for an additional $10 per guest. Full dinner menu served at 4:30 p.m. Thebungalowrestaurant.com or (949) 673-6585.
 FASHION ISLAND HOTEL
Oak Grill
Mom will enjoy relaxing at Oak Grill's outdoor deck while sipping bottomless Mimosas. Buffet includes raw shellfish bar, salads, carving stations, sweet tooth station, and more. Buffet pricing is $90 per adult and $25 per child, ages five to 12. Children four years and under eat free. Reservations encouraged. Call (949) 760-4920 or visit OakGrillNB.com.
Ballroom
This garden-themed Mother's Day Brunch Party in the Ballroom includes a pianist, a bouquet-making station, kids' activity station and a photographer. Buffet includes traditional hot and cold stations. Included in the price are a Bloody Mary bar and bottomless Mimosas. $80 per adult, $20 for children ages five to 12. Children four years and under eat free. Pricing excludes tax and gratuity. FashionIslandHotel.com or call 949-760-4913.
 FIG & OLIVE
Treat Mom to a truly memorable Mother's Day experience with Fig & Olive's delectable prix-fixe brunch ($42), dinner ($49), and a la carte options. Select prix-fixe items include: Gazpacho or croquette (brunch and dinner), Steak & Eggs (brunch only), Paella Noir (dinner only). For reservations call (949) 877-3005, or visit figandolive.com.
FIVE CROWNS
Offering a magnificent brunch from 10 a.m. to 3 p.m. and dinner from 4 to 8 p.m., enjoy warm hospitality while savoring special prix-fixe menus featuring springtime favorites, Crown Classics and traditional accompaniments courtesy of Executive Chef Alejandra Padilla. Brunch is $38–$85 and is dinner is $44–$85. Lawrysonline.com/five-crowns or (949) 760-0331.
MASTRO'S OCEAN CLUB
Mastro's is offering a not-to-be-missed buffet brunch from 10 a.m. to 3 p.m. Buffet items include an omelette station, Belgian waffles, cheese and fruit, smoked salmon, carving stations, chilled seafood, a sushi display, pastries, and more. Adults dine for $95 (inclusive of a glass of champagne or mimosa), children ages 7-12 can dine for $25, and children 5 and under eat free. Dinner service will begin at 5 p.m. Call (949) 376-6990 or visit MastrosRestaurants.com.
MONTAGE LAGUNA BEACH
For reservations call (949) 715-6420
Montage Masterpiece Celebration – This Mother's Day Montage Masterpiece Celebration includes live musical entertainment, complimentary photographs and a champagne toast. Brunch buffet includes: an Egg Bar, Sushi Station and iced seafood, Chef's Carving Station, and more.  Brunch is 10 a.m. – 3 p.m. $160 per adult, $50 for children ages four to 12, includes gratuity, not tax.
Studio – Mother's Day will be extra special for those savoring Chef Craig Strong's award-winning gourmet cooking. He has created a four-course brunch menu being served 11 a.m. – 4 p.m. $150 per person, excludes tax and gratuity.
The Loft – The Loft has a tempting four-course menu overlooking the Pacific. $125 per person. The Loft is also serving Customary Breakfast from 6 to 9 a.m. and Customary Dinner from 5 to 10 p.m.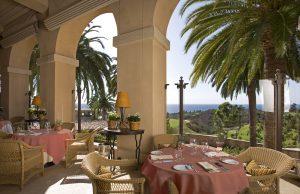 PELICAN HILL RESORT
For The Resort at Pelican Hill dining reservations, email reservations@pelicanhill.com, visit pelicanhill.com, or call (855) 315-8214.
Ballroom Brunch – Celebrate your family's leading lady and enjoy a lovely chef-crafted brunch with spectacular ocean views in Mar Vista's Grand Ballroom from 10 a.m. to 4 p.m. $128 per adult, $60 per child ages 5-12 and complimentary for children under age 5
Andrea – In celebration of mamas near and far, Chef Troy is creating a magnificent prix fixe menu from noon to 10 p.m. featuring only the freshest, most flavorful local ingredients of the season. Bring the whole family, and treat your mom to a Mother's Day meal she'll never forget. $130 per adult, $65 per child uder12
Coliseum Pool & Grill – Indulge in scenic poolside dining while you take in panoramic ocean views. Chef Diego will be creating a special breakfast buffet from 7 a.m. to noon and then á la carte lunch and dinner specials from noon to 10 p.m. $65 per adult and $30 per child ages 5-12 for breakfast buffet and complimentary for children under age 5.
Pelican Grill – Give mom the gift of quintessential California cuisine at Pelican Grill from 11 a.m. to 10 p.m. Your whole family will be treated to exceptional Mother's Day specials. For al fresco dining with unbeatable ocean views, request a terrace table. $115 per adult, $55 per child ages 5-12.
PROVENANCE
Provenance will offer a special Mother's Day Prix-Fixe Champagne Brunch from 10 a.m. to 3 p.m. Priced at $49 per guest with complimentary champagne, the four-course menu features an array of new specials and classic brunch favorites followed by a lavish dessert buffet featuring mini Euro pastries. Kids menus and vegetarian options are available. Reservations are required and can be made by calling (949) 718-0477.
 RED O
Enjoy a brunch buffet from 10 a.m. to 3 p.m. featuring made-to-order Omelettes, Chilaquiles, Prime Steak Caving Station, Paella, Lobster Mac & Cheese, Ceviche, Salad Bar, and other breakfast and lunch favorites. $49 per adult, $15 per child, 6 & under are free. The regular dinner menu will be available 5 – 10 p.m. (949) 718-0300.
 THE WINERY NEWPORT
Celebrate Mother's Day the Winery Way! The Winery Restaurant & Wine Bar will be hosting a special brunch to honor Mom from 10:30 a.m. to 2:30 p.m. and will feature a special three-course Brunch menu courtesy of Executive Chef Yvon Goetz. The main course has six options including: The "Winery" eggs Benedict, Chili Lime Rubbed Hawaiian Mahi Mahi, Braised Shortribs Hash & Fried Eggs, and Almond Croissant Crème Brulee French Toast. Price is $59.95 per person. For reservations call (949) 999-6622 or visit TheWineryRestaurants.com.