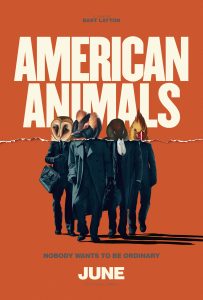 "American Animals," a 2018 British-American crime drama written and directed by Bart Layton and starring Evan Peters, Barry Keoghan, Blake Jenner, and Jared Abrahamson, will have its West Coast Premiere at the 19th annual Newport Beach Film Festival as the opening night film on Thursday, April 26 at Edwards Big Newport in Fashion Island.
"American Animals" premiered at the 2018 Sundance Film Festival and is scheduled to be released this June.
"It's one of the strongest opening night films we've ever had," said Festival Executive Director and co-founder Gregg Schwenk. "It's just a great film, and outstanding film."
Variety Magazine called the film "a wildly entertaining true-crime thriller" and "a riveting college-boy crime caper that speeds along on pure movie-movie adrenaline."
Sarah Fleeger, director of programming, said the film is based on a true story about four young college kids who decide they want to rob their library of a rare and expensive book.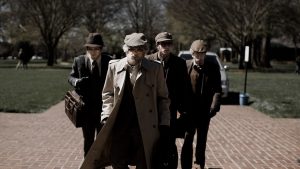 "It's unique and really well done," said Fleeger. "I laughed out loud. It has a little bit of everything."
The Newport Beach Film Festival runs through May 3, and features nearly 350 films from 50 countries. In addition to short subject programs, documentaries, action sports films and narrative movies, there are seminars and panels, retrospective films, and of course post-screening parties every night of the Festival.
Tickets go on sale April 1. Visit NewportBeachFilmFest.com for details and a complete schedule of film screenings.