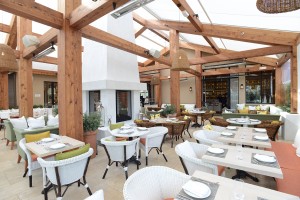 By Christopher Trela & Catherine Del Casale | NB Indy
Newport Beach Restaurant Week concluded another successful event at the end of January, but now comes another dining experience involving Newport Beach.
The eighth annual Orange County Restaurant Week kicks off on Sunday, March 6 and runs through Saturday, March 12. More than 140 restaurants in 21 cities throughout the county are participating with special prix fixe menus designed to showcase the restaurant's cuisine at attractive price points geared toward engaging new patrons.
Among those restaurants are 30 in Newport Beach. We perused the menus and selected a few we thought offered the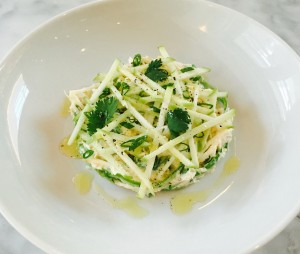 best value and menu options (although you can't go wrong dining at any of the Restaurant Week spots).
Bluefin: Bluefin chef Takashi Abe is an artist when it comes to sushi, so anything he creates deserves attention. He offers a $20 lunch with three courses, and a $50 dinner with five courses, and after looking at the menu options, they are well worth the price.
Bosscat Kitchen: Three course lunch for $20, including appetizer, entrée and dessert (bourbon & bacon baklava with cardamom cream). "That dessert
sounds unique, I'd go just to see how they can make that work," said Catherine.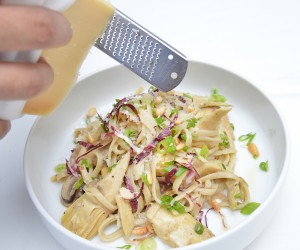 Canaletto: $20 lunch—choose between four starters, five entrees, and dessert. The variety of options means you can bring a few friends and try several items.
Dory Deli: Hard to wrong with a $10 lunch, and at Dory Deli you get a choice of three starters (pasta salad, fritters, fries) and three entrees (buffalo Mary, figgy burger, lifeguard club).
Fig and Olive: The $20 lunch menu offers a choice of three appetizers, four entrees, and dessert, which we feel is an incredible value. "They have the truffle mushroom croquette for an appetizer, so I'm ready to go," stated Catherine. They also have a $50 dinner with truffle risotto and petit filet mignon among the options.
Modo Mio: The $20 lunch menu includes choice of three starters, four entrees and dessert. We've dined here several times and love everything they do.
Newport Landing: The $20 lunch and $30 dinner menus include many entrée options, which is great if you have a large group that needs variety.
Provenance: The $20 lunch is a good value—soup or garden salad (picked from produce grown on the patio), five entrée options, plus dessert. The $40 dinner menu is also good.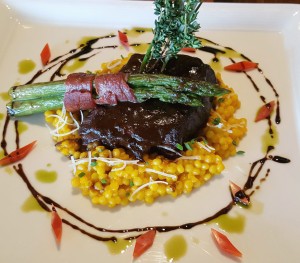 Red O: The $20 lunch menu includes choice of three appetizers (including our favorite, duck taquitos), three entrees, and dessert. The $50 dinner menu is also good if you order the filet mignon, which we think is one of the tastiest in town.
Royal Thai: They have a $15 lunch and $30 dinner, both with more menu options that we can count. This restaurant is always one of the best Restaurant Week values, and we can vouch for the quality of the food.
Sushi Roku: They have a $20 lunch and $40 dinner, both of which offer several courses with both sushi and non-sushi dishes. We love Sushi Roku, and feel that these are both great values considering the dining experience here.
The Winery Newport: Having dined here many times (and enjoyed all of the courses on the Restaurant Week menu in the past), the $50 three course menu is worth the experience. Our suggestion—order the Zinfandel short rib entrée, it's a signature dish.
Tommy Bahama: The $20 lunch is a great value, with four options for starters and four for entrees, plus dessert.
True Food Kitchen: The $20 lunch starts with a choice of liquid refreshers, plus appetizers and entrees.
Yard House: The $15 lunch menu offers a choice of eight appetizers and six entrees, which we think is a terrific value. The $30 dinner is also good.
For a complete list of participating restaurants and menus, visit OCRestaurantWeek.com.