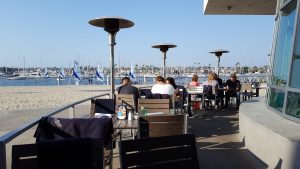 Orange County Restaurant Week
The ninth annual OC Restaurant starts March 5 and runs through March 11. More than 100 restaurants throughout the county are participating, including 30 from Newport Beach.
The price points for special three-course lunch and dinner menus range from $10 to a "Luxe" experience of $80.
The prix fixe lunch menus are $10, $15 or $20. Dinner is $20, $30, $40, $50, and $80. Those high-end menus feature dinner with wine or cocktail pairings.
During OC Restaurant Week, select restaurants will offer desserts inspired by and featuring Girl Scout Cookies. Some of the restaurants will also host local Girl Scouts for a Preview Tasting, where girls will get the chance to taste the desserts and meet with the restaurant's chef (some of the Girl Scouts will even earn culinary and business badges).
Participating restaurants and menus are available at OCRestaurantWeek.com.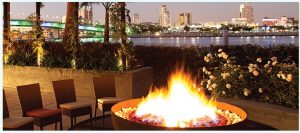 Long Beach Restaurant Week
Ready for an alligator entrée? How about dining at the restaurant owned by the drummer for Social Distortion? Perhaps you'd like to try some Chianina beef (an Italian breed of cattle) at the only restaurant in the U.S. to breed, raise and serve it, or prefer to dine at the only So Cal restaurant dedicated to serving hard cider and mead (honey wine).
You can do all that and more during Dine Out Long Beach, Restaurant Week 2.0 that takes place February 19-25. Nearly 40 restaurants are participating and will offer two-option menus for breakfast and/or lunch starting at $10 and three-option menus for dinner starting at $20. Some restaurants will also offer a shared menu where two guests can split an appetizer and dessert, but enjoy their own entrée. Others will do small plates and wine or beer pairings.
"Long Beach's dining scene has really exploded in recent years," said Elizabeth Borsting, founder of Dine Out Long Beach. "We have quite a few new restaurants participating, including Beer Belly, Roe's Seafood, and Great Society Cider & Mead as well as some dining landmarks, such as L'Opera, Michael's On Naples, Papalucci's and The Crooked Duck."
And in case you're wondering, the alligator is available at Louisiana Charlie's, the Chianina beef is available at Chianina Steakhouse, Pike Bar & Restaurant (located along the city's Retro Row on 4th Street) is owned by Chris Reece, drummer for Social Distortion, and Great Society Cider & Mead is indeed focused on hard cider and mead.
For more information, visit dineoutlongbeach.com.