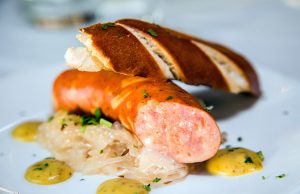 By Christopher Trela & Catherine Del Casale | NB Indy
The 183rd Munich Oktoberfest starts Sept. 17, but you don't need a passport to enjoy authentic Oktoberfest dishes.
Bayside Restaurant's Austrian-born chef Paul Gstrein is tapping into his Bavarian roots to create an Oktoberfest menu that runs Sept. 17 through Oct. 29. Each dish will be crafted using ingredients commonly found in the European region. The restaurant will also celebrate by offering beers and wines from the region.
The Oktoberfest menu highlights include herring tartar ($15) featuring fresh marinated herring  served with traditional sour cream, dill, celery, granny Smith apple and petit greens; Schweinrtücken "Jaeger Art" ($29) or boneless pork chop with forest mushroom sauce, Spaetzle dumplings & wilted spinach; Wiener Saftgulasch ($35), better known as Vienna-style braised beef short-ribs with potato puree, charred mini peppers and Brussel sprouts; and "Käserkrainer" Bratwurst ($26), an emmenthal cheese-infused smoked pork sausage with sauerkraut, roasted potatoes and sweet & spicy mustard.
We've enjoyed Chef Gstrein's Oktoberfest menu in the past, and can't wait to sample the herring tartar and dig into the bratwurst.
We're also tequila fans, and were happy to hear that Bayside is hosting a tequila pairing dinner on Thursday, Sept. 29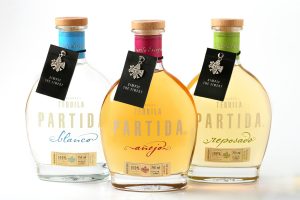 featuring a four-course menu paired with Partida tequila.
The evening starts with a welcome cocktail accompanied by salsas, guacamole and chips, followed by a first course of watermelon with mesquite Mexican shrimp, queso fresco, and pepitas, paired with Partida Blanco.
Second course is a taco with pork belly, mango-pineapple-passion salsa and cabbage with lime, served with Partida Reposado.
Third course is rib-eye steak with chipotle barbecue sauce and charred scallion potato puree, paired with Partida Anejo.
Fourth course is Rosa's flan paired with a special taste of Partida Elegante.
The cost for this tequila dinner is $48 per person, which we think is an exceptional value, and – if it's anything like the superb Bayside Scotch dinners that Christopher has attended, this will be a sure sellout so make a reservation soon.
For more information call (949) 721-1222 or visit baysiderestaurant.com.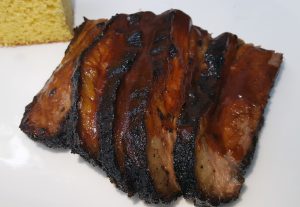 Seasonal Delights at Island Hotel
The Island Hotel's Oak Grill and Aqua Lounge have several seasonal specials that sound terrific, starting with an Autumn Match & Mix Wine Dinner at Oak Grill on Thursday, Sept. 29.
A five-course dinner highlighting new and seasonal dishes will be paired with Far Niente wines, including the 1999 Far Niente Cabernet. The dinner begins with a social mixer featuring complimentary appetizers. $150 per person.
Or enjoy a Steak Frites & Football on Monday nights at Oak Grill. Watch football and enjoy a 40 oz. Tomahawk steak for two accompanied by parmesan truffle fries (we order these every time we go to Aqua Lounge). Cost is $65 for two people.only
And you can still enjoy the ongoing Burgers and Brews event at Aqua Lounge and Fireside Monday through Friday from 4 to 7 p.m. Burgers are $5, craft beers are $2. And, there's live music nightly at Fireside.
We're also glad they're still holding their Slow Smoked Sundaze event, held every Sunday from 5 to 9 p.m. Choose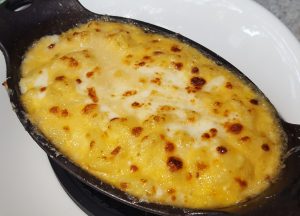 between baby back ribs, brisket, cedar-plank salmon, fried chicken or the whole-roasted catch of the day, accompanied by authentic sides such as corn bread or mac and cheese, and desserts. Also available is the backyard lemonade, blended with Tito's Handmade Vodka. Cost is $34 per adult, $12 children 5 to 12.
We've also vowed to try Taco Tuesdays at Aqua Lounge, when you can get $2 street tacos on the Aqua Lounge Deck from 4:30 to 8:30 p.m. There's also a $5 margarita station stocked with farm-to-table ingredients.
For more information, visit IslandHotel.com.
Project Juice Happy Hour
Happy Hour isn't always for cocktails. Project Juice at The Camp in Costa Mesa is offering 10 percent off any cold-pressed juice or wellness shots from 4 to 7 p.m. weekdays through the end of September. We've enjoyed their juices many times, so this is one more reason for us to make a return visit. Visit ProjectJuice.com.