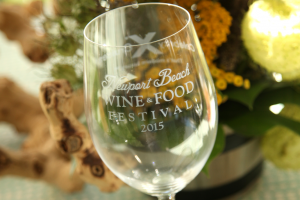 If that saying "Third Time's the Charm" is true, then the third annual Newport Beach Wine & Food Festival that takes place Sept. 29 through Oct. 2 at the Newport Beach Civic Center and in nearby restaurants, will be overflowing with delicious events—and judging from the sensational festival schedule, that's exactly what's in store for food and wine fans.
In fact, several of the VIP events, including an Alsatian Dinner & Conversation with Hubert Keller, a VIP cooking demo with Rick Bayless, a VIP Hundred Acre 100-point wine tasting panel, and a VIP Champagne & Caviar tasting, have been sold out for months.
This is great news for Newport Beach Wine & Food Festival founder and CEO Stefanie Salem, who said she's gone from having to convince restaurants to participate in year one to nearly doubling the participating restaurants in year three.
"It happened organically—word of mouth has spread," said Salem, who noted that the festival's weekend events featuring 42 restaurants and 250 different wines has turned into what she called a "love fest."
"The wineries make connections with restaurants, they are introducing wines and get customers for life, and the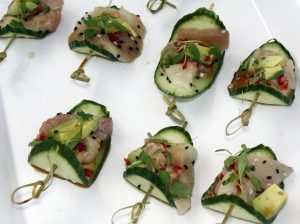 restaurants have a friendly competition—it's really exciting," she said. "We have amazing restaurants and chefs that help shine a national spotlight on Newport Beach."
So what's on tap for Festival attendees?
ABC's "The Taste" judge, "Top Chef" finalist and renowned restaurateur chef Brian Malarkey joins the lineup of celebrity chefs participating at this year's daytime Festival, which takes place Saturday, Oct. 1 and Sunday, Oct. 2.
Additional Bravo TV "Top Chef Masters" and "Top Chef" stars as well as James Beard winners, nominees and cookbook authors, such as Rick Bayless, Hubert Keller, Rick Moonen, Nancy Silverton, Shirley Chung, Mei Lin, Brian Huskey, CJ Jacobson and Jamie Gwen, will be the celebrity chefs showcasing their culinary mastery through live cooking demonstrations at the Fisher & Paykel Demonstration Pavilion as well as tastings in the Grand Tasting Pavilions during the Daytime Festival.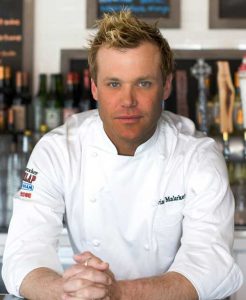 Saturday features live demos including a "Top Chef" reunion cook-off with Shirley Chung and last season's winner Mei Lin, and a special "Meet the Masters" cooking demonstration and mixology tasting with Rick Moonen, Master Sommelier Michael Jordan and Proprietor of Hundred Acre and founder of Duke Spirits, Chris Radomski. Sunday's lineup features Brian Malarkey teaching guests how to cook a "Badass Chicken" plus the return of the "Top Chef Home Cook Challenge" presented by Celebrity Cruises with Shirley Chung, Brian Huskey, Mei Lin and CJ Jacobson.
Local culinary masters will also be represented at this year's event, with over 42 executive and pastry chefs serving up cuisine from their respective restaurants.
Each restaurant has been hand-chosen to offer guests the ultimate in variety of Orange County cuisine, while also giving them the opportunity to meet the master behind each restaurant. There will be a new lineup of restaurants each day in the Grand Tasting Pavilions.
The 85 wineries represented will be pouring over 250 different varietals, with premier wines tastings from around the globe. There will also be hand-crafted cocktail tastings and imported beers.
"The people pouring wines are either from the winery, or a sommelier or someone from the wine world," said Salem. "About 90 percent of the vintners will be there."
Six master sommeliers from around the country will be at the weekend events, hosting interactive wine tasting panels and pairings. There will also be live jazz music featuring DW3 on Saturday and Shelly Taylor on Sunday.
So which event is Salem looking forward to the most?
"All of them," she laughed. "This is my passion project. I am excited about everything. I've bene building a dream, and it's coming true."
For more information, please visit newportwineandfood.com or call (888) 511-FEST. Tickets are limited, so purchases your tickets soon. Tickets are still available for Thursday Night's Opening Night Dinner with Rick Moonen, Friday's Luncheon with Nancy Silverton, Saturday and Sunday General Admission Daytime Festival Tickets and Sunday's VIP cooking demo with Hubert Keller.
The Newport Beach Wine & Food Festival is a 501 (c)(3) nonprofit organization. Proceeds from the Festival will continue to benefit Project Hope Alliance, the Festival's long-standing local charity partner.