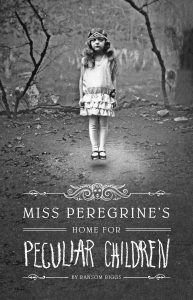 Something "peculiar" is coming to a theater near you, and it all started in the imagination of author Ransom Riggs.
Riggs, famous world-wide for his popular book, "Miss Peregrine's Home for Peculiar Children," and its sequels, owes the success of his franchise to a fascination with odd vintage photographs. As a child, Riggs discovered a love of writing, followed by a love of photography, and joined later by a love of filmmaking. Since recognizing this three-pronged passion, he has endeavored to spend his life doing all three, and while not shot by him, it seems that the upcoming film based on his work is a culmination of those efforts.
When his plan to conquer Hollywood after graduating from USC film school didn't quite pan out, Riggs found himself working as a writer for mentalfloss.com. After being recognized for his writing prowess by publisher Quirk Books, he was offered the opportunity to pen a book for them, which became his first novel, "The Sherlock Holmes Handbook."
With a book under his belt, Riggs turned his attention more seriously to a writing career, and began developing the story that would become "Miss Peregrine's." Influenced, as he says, by his love of "vintage photography and bizarro stories," the novel was born of inspiration culled from old photographs found in his own collection, and in those of others he had come to know.
I must confess that the grainy black and white photos, which give off a distinctly eerie vibe freaked me out just a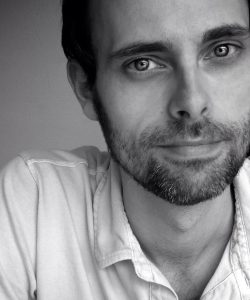 little, and it was some time before I brought a copy home. After gathering several suggestions, however, that this was a good book for my middle boy and more reluctant reader, I put my heebie-jeebies aside and purchased a copy.
While he still balked at the idea of starting a new book, once my son began, he quickly devoured the book as well as its two sequels, eager to see how the story would play out.
At the outset, he was introduced to Jacob, a young man who had an incredible bond with his grandfather, who had been raised on a remote island in Wales. Growing up, Jacob had relished in his grandfather's fantastical tales of life on the island, peppered with stories of children with unusual abilities, and supported by photographs that seemed to back the stories up.
As he grew, reason made him doubt the authenticity of these tales, but after discovering a cryptic letter left by his grandfather following his tragic death, Jacob set out on a quest to find the truth about what really happened on that island so many years ago.
What he discovers is Miss Peregrine's Home for Peculiar Children, and a whole alternate world filled with extraordinary children, remarkable animals, and monsters only he seems to be able to see.
A beautiful book, filled not only with prose, but also peppered throughout with the aforementioned photos, the story paints a vivid picture in its own right that is only enhanced all the more by the inclusion of the pictures. The resulting experience enables readers to create a story in their mind's eye, that allows them to feel as though they are discovering right along with Jacob.
Now, on September 30, the story will hit the big screen in a film adaptation of "Miss Peregrine's Home for Peculiar Children," directed by none other than the king of bizarro himself, Tim Burton. Starring the likes of Samuel L. Jackson, and Dame Judi Dench, it seems unlikely to disappoint.
As an added bonus, the imminent debut of the film has spurred my younger son to also pick up the book, and it has been enjoyable to watch him immerse himself in the story, while not-so-surreptitiously giggling at the liberal inclusion of low level profanity and crude humor, used to accurately portray the first-person narrative of a typical teenage boy.
I too will finally join the ranks of my boys, and enter Riggs peculiar world, in preparation for the movie's release. After all, why not celebrate a little peculiarity?