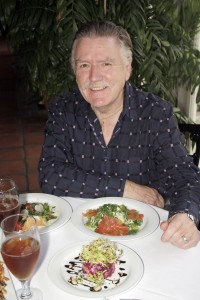 By Christopher Trela & Catherine Del Casale | NB Indy
Father's Day is June 21, and local restaurants are offering a variety of fun menus and events geared toward making dad happy on Father's Day.
Sherman Library & Gardens
Sherman Library & Gardens' popular Garden Fusions dinner series continues on Sunday, June 21 at 6 p.m. with the theme TOMATOMANIA! which celebrates fathers and tomatoes in the garden and in the kitchen.
During the hors d'oeuvres segment of the event, Scott Daigre – an author and the owner of Powerplant Garden Design and founder of TOMATOMANIA!, the largest and longest running California tomato sale and extravaganza – will share his knowledge and enthusiasm for heirloom tomatoes.
Chef Pascal Olhats, who has been creating special themed menus since the Garden Fusion dinners were launched last year, will infuse tomatoes throughout his four course gourmet meal. Chef Pascal will share his traditional methods of preparing tomatoes during his tableside cooking demonstration.
Garden Fusions dinners will be held monthly through October. Chef Pascal matches wine and epicurean delights, and a horticulturist shares knowledge relating to each evening's theme. A signature drink is included during hors d'oeuvres.
Cost for the Garden Fusion dinners (including the Father's Day event) is $55 for Friends members, and $65 for nonmembers.
Call Café Jardin at (949) 673-0033 for reservations, or visit slgardens.org.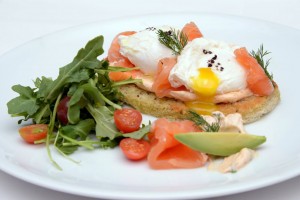 Fig & Olive
Fig & Olive in Fashion Island has two terrific options for Father's Day. First, they're offering a Riviera Brunch Buffet from 11 a.m. to 3 p.m. for $24 per person (which we think is the best brunch deal in town!) that features a sirloin carving station and an endless selection of breakfast and brunch favorites including granola and fresh fruit, eggs any style, quiche, fig tartlet, carpaccio, charcuteries, cheeses, and much more.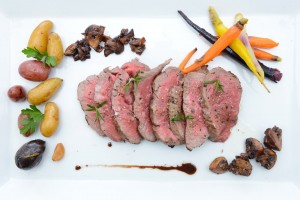 There's also a three course, prix fixe dinner menu for $52 per person offered from 5:30 to 10 p.m. Dishes include burrata & heirloom tomato caprese with fig, basil olive oil, and 18 year balsamic vinegar; yellowfin tuna carpaccio with cilantro, Marcona almond, and toasted sesame oil; chicken tajine with Moroccan spiced chicken served with fig, olive, apricot, carrot, zucchini, cipollini onion, tomato, toasted almond, couscous with cilantro and harissa, and Hojiblanca olive oil; Chilean sea bass marinated with lemon, thyme, carrot, asparagus, celery root purée, roasted potato, charmoula, mascarpone, and harissa olive oil emulsion; and Creekstone Farm 12 ounce sirloin with roasted potato, caramelized heirloom carrot, sautéed cremini mushroom, and Arbequina olive oil béarnaise.
Call (212) 924-1200 or visit figandolive.com.
Fleming's
Fleming's has a Father's Day brunch that starts at 10 a.m. and includes choice of appetizer, entrée and dessert from a special holiday menu. Entrées include prime rib, Fleming's signature eggs Benedict, baked brioche French toast, blue crab omelet, and porcini-crusted filet mignon. We've had brunch at Fleming's and came away impressed, and full! Brunch menu is $39.95. A separate kids' menu is available for $18.95.
Call (949) 720-9633 or visit FlemingsSteakhouse.com.
Red O
We've become fans of Red O and Chef Rick Bayless' twist on south of the border dishes. The Father's Day brunch buffet looks to carry on that tradition with such items as filet mignon, omelettes, a taco bar, paella, ceviche, a dessert Bar, and other breakfast and lunch favorites. Cost is $45 per adult, $15 per child (6 and under free). Brunch is available from 11 a.m. to 3 p.m. An a la carte dinner menu is available from 5 to 10 p.m. Visit redorestaurant.com or call (949) 718-0300.
Tamarind of London
Tamarind has a prix fixe Father's Day brunch available from 11:30 a.m. to 2:30 p.m. and for dinner from 5 to 10 p.m. for $45 per person.
Menu options include grilled potato cake with cumin and ginger, spiced potato croquette, smoked tomato chutney, tandoori grilled prawns, tandoori lamb, vegetable dumplings, chicken tikka masala, and more. Desserts feature chocolate samosas served with a trio of sauces.
Visit tamarindoflondon.com or call (949) 715-8338.
Pelican Hill Resort
Dining at Pelican Hill is always a treat for us, and it will be an extra special treat on Father's Day when Chef Micah offers a Father's Day Brunch buffet at Coliseum Pool & Grill. Cost is $65 per adult, $30 per child under age 12. The brunch is served from 7 a.m. to 3 p.m.
At Pelican Grill, Chef Luke has grill favorites and an a la carte brunch menu served 10:30 a.m. to 3 p.m.
Complimentary valet parking is available at the Resort's main lobby. Reservations are recommended. Call (855) 467-6800 or visit PelicanHill.com.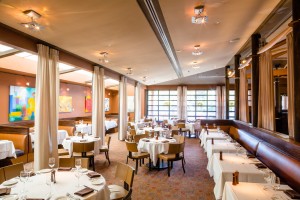 Bayside Restaurant
Bayside has a two-course Father's Day brunch for $45 per person that includes complimentary free-flowing champagne or Stella, and more entrée options that most menus. Starters include corn and clam chowder, chopped salad, crab cakes, and ahi poke. Entrees range from Bayside Benedict and French toast to swordfish, rack of lamb and venison. Dessert selections include white chocolate Bavarian crisp puff pastry. A separate child's menu is available for $18. Call (949) 721-1222 or visit BaysideRestaurant.com.
For an early Father's Day present, treat dad to Bayside's five-course Scotch Whiskey dinner on Thursday, June 18.
Bayside Restaurant in Newport Beach has introduced a Scotch Whiskey program that features more than 50 selections as well as whiskeys produced in Japan, Canada, France and Ireland.
To kick off the new program, Executive Chef Paul Gstrein has crafted a five-course dinner with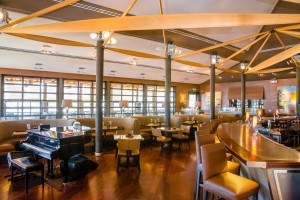 pairings selected by Darren Williams, west coast brand director for Distell USA.
Guests will be greeted with a glass of Deanston Virgin Oak as a welcome cocktail. Dinner begins with bruschetta topped with whiskey cheddar, tomato jam and smoked prosciutto served with Deanston 12 year.
Next, a Lock Etive steelhead trout with a maple soy glaze and potatoes is accompanied by a Bunnahabhain 12 year, followed by a honey-thyme roasted Muscovy duck breast with heirloom carrots served in an orange reduction with fennel dust, served with Bunnahabhain 18 year.
Then venison tagliata with forest mushroom cannelloni in a truffle essence Madaira sauce is paired with Ledaig 10 year. Capping the dinner is a chocolate ganache tart with salted caramel and torched mellows served with a Bunnahabhain Toiteach.
Cost is only $55, and seating is limited. Cigars are available after the dinner. Call (949) 721-1222 or visit baysiderestaurant.com to reserve your spot.