Chef Alan Greeley closed his legendary Golden Truffle restaurant on Newport Blvd. in Costa Mesa last year after nearly four decades in business, retiring to Florida but returning to OC for the occasional culinary event, including the upcoming Newport Beach Wine and Food Festival.
In its place, two new dining spots and popped up: Toast Kitchen and Bakery, and Fill, which serves malasadas and ice cream.
Malasadas?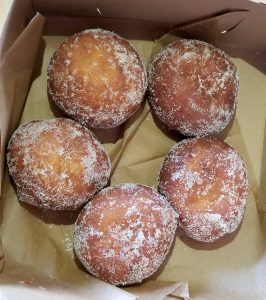 For those non-Hawaiians (like me), a malasada is a delicate, sugar-coated confection popularized in Hawaii during the 19th century when Portuguese immigrants arrived in Hawaii to support the islands' growing sugar cane business.
So why bring malasadas to coastal OC? For that answer, I asked Fill founder and Hawaii native James Mullis, who said he grew up eating malasadas but after moving to Orange County could not find malasadas anywhere. Eventually he found the right people to help fulfill his dream of making malasadas for the masses—even if the masses don't know a thing about malasadas.
"A lot of it is education," said James. "In Hawaii they make and fill the malasadas in the back, but here I wanted to bring it our front so people could see how they are filled." It's kind of exciting to open something where people don't know what it is."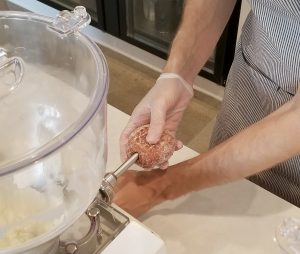 After trying the malasadas, which James can fill with your choice of chocolate malt, strawberry jam, coconut or mandarin orange, I suspect that word of mouth will quickly spread about these delicious beauties.
But wait—in addition to malasadas, Fill serves house-made ice cream, available in 16 flavors including peanut butter and jelly sandwich, blueberry cobbler, campfire s'mores, Hawaiian sea salted caramel, bourbon pecan Earl Grey, royal kona coffee, and other exotic flavors.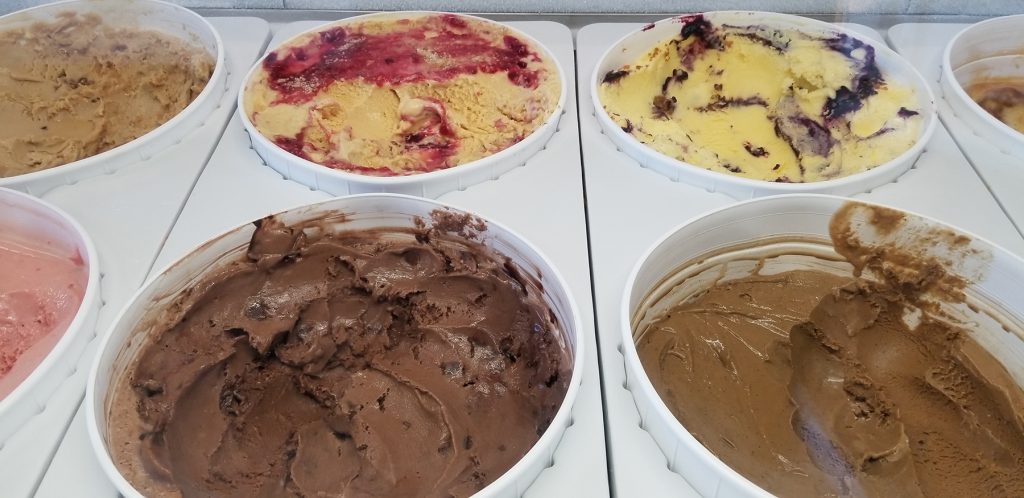 I asked to sample one, then another and another, until I tried them all. The flavors practically burst on to your palate, and taste exactly like their namesake. My favorites: peanut butter and jelly sandwich, blueberry cobbler, and – surprisingly – bourbon pecan Earl Grey, and odd-sounding combo that was a party in my mouth.
Fill is located at 1767 Newport Blvd. in Costa Mesa and is open daily from 7 a.m. to 9 p.m. Visit eatfill.com.