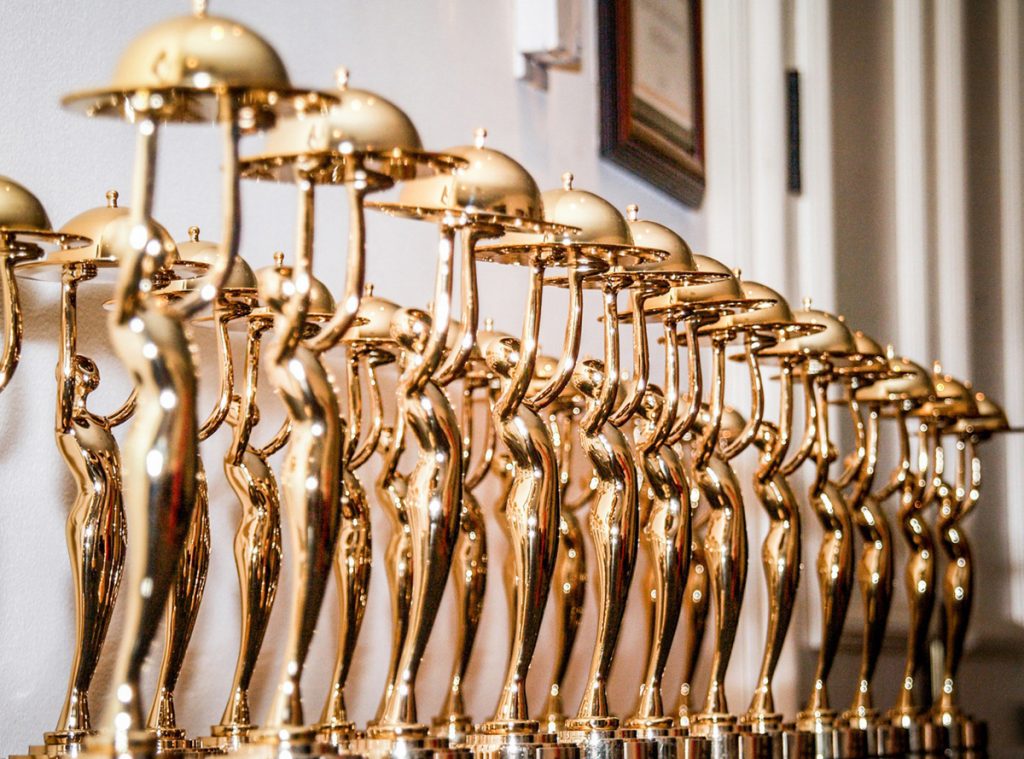 This weekend is the annual Golden Foodie Awards, and we'll be there to cheer on the OC-based chefs, bartenders and other restaurant personnel who have been nominated for awards.
The winners in 18 categories will be honored during the 6th annual award show that takes place at the Newport Beach Marriott Hotel & Spa on Sunday, Sept. 24. It's a who's who of the local culinary world, presented by the Orange County Restaurant Association and hosted by celebrity master of ceremonies Simon Majumdar from the Food Network.
Before the awards are bestowed, guests will be treated to small bites from Angelina's Pizzeria, Filomena's, Pascal & Baja Shellfish Farms, Mozambique, Sol Agave, Pizzeria Ortica, Mix Mix Kitchen & Bar, Waterman's, Hook & Spear, Red O, Legado, House of Blues, Skyloft, Urbana, Puesto, Taco Rosa and Melissa's Produce.
During the awards ceremony, guests will enjoy champagne by Nicolas Feuillatte plus goodies from Mixed Bakery, Melissa's Produce, Sadie Rose,  B.Toffee, Ashley Guzman-Rose, and Julie Thomas from Sweet Surrender.
Several Newport Beach-based chefs and restaurants are nominated for awards, as well as a few of our out-of-town favorites.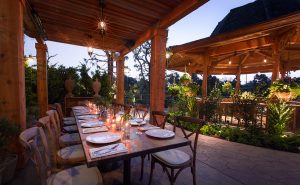 Those include Best Cocktails in Orange County nominee Farmhouse at Roger's Gardens, which is up against Vine Restaurant & Bar and Hopscotch. After sampling cocktails at Farmhouse, they get our vote!
Another category, Best Lunch Spot, features a Laguna Beach nominee (the Deck) and two Newport nominees (Sgt. Pepperoni's and Farmhouse at Roger's Gardens). Sgt. Pepps and Farmhouse are a different as you can get, and we love them both, so we'd love to see them tie.
Among the Best Brunch nominees is Taco Rosa in Newport Beach. We're fans of Chef Ivan Calderon's upscale Mexican restaurant, but he has competition from fellow nominees Bosscat (also in Newport Beach) and Old Vine Café just across the border in Costa Mesa.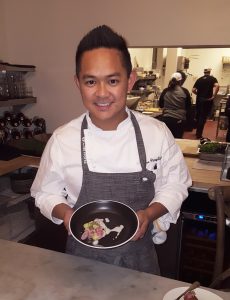 In the best new restaurant category is one of our favorite new restaurants, Mix Mix Kitchen Bar, helmed by talented chef Ross Pangilinan. We have dined there several times for brunch, lunch, dinner and drinks, and absolutely everything Chef Ross does. He's up against Taco Brat and Recess Room. Our vote goes to Mix Mix. 
In the Rising Star Chef of the Year category is Chef Joel Harrington of Lido Bottle Works, which opened this summer in Lido Marina Village. This creative chef is up against Chef JT Walker of Pacific Hideaway and Chef Manny Velasco of SOL Agave. Sorry guys, but Chef Joel gets our vote for this one.
The Best Wine Program category is ultra-competitive, as we have dined and sipped at all three: The Winery Restaurant & Wine Bar (in Newport and Tustin), Napa Rose at the Grand Californian Hotel, and The Ranch Restaurant in Anaheim. All three have tremendous wine programs, but our nod has to go to our hometown favorite, The Winery.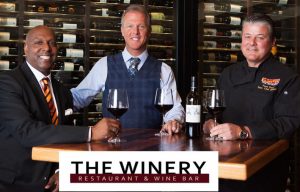 In the Outstanding Community Service category we have Bruno Serrato, whose  Anaheim White House restaurants has been closed for several months due to a fire, but that has not stopped Bruno from continuing to feed pasta to thousands of at-risk kids every night. Also nominated are Dave Hanna from Hanna's Prime Steak, who donates to numerous charities in and around Rancho Santa Margarita, and longtime OC favorite Pascal Olhats (Café Jardin at Sherman Gardens in Corona del Mar and Pascal's in San Juan Capistrano), who donates his time and resources to countless charitable organizations, including Save Elephant Foundation.
All worthy honorees, and we'd love a three-way tie.
In the Best Service Award category is The Winery Restaurant & Wine Bar, Selanne Steak Tavern and Villa Roma. We have to go with our hometown favorite again: The Winery.
The Chef of the Year category is a tough one: Chef Rich Mead, a legend in OC who currently helms Farmhouse Restaurant, Chef Ross Pangilinan of Mix Mix, and Chef Michael Rossi of The Ranch Restaurant in Anaheim. All three are excellent chefs, all three different styles, all three deserve the award. If Mix Mix wins Best New Restaurant, our guess is that Chef Mead wins Chef of the Year.
Among the other categories is a Lifetime Achievement Award, being presented by Pamela Waitt, President of the OC Restaurant Association, and Stan Frazier, co-owner of Sgt. Pepperoni's Pizza and former drummer/songwriter with Sugar Ray.
We'll reveal the winners and share photos in next week's column.