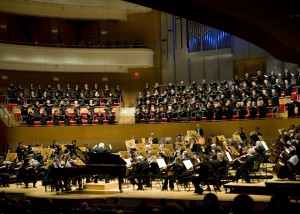 It will be a joy-filled evening when Pacific Symphony kicks off its 2015-2016 classical season on Oct. 1 with an opening night party appropriately dubbed "Ode to Joy," which is also a reflection of the opening night concert's centerpiece: Beethoven's mighty Symphony No. 9, and the fourth movement's "Ode to Joy" passages.
The evening begins at 5 p.m. with a black tie reception and dinner at The Westin South Coast Plaza, followed by the symphony concert at the nearby Segerstrom Concert Hall. During intermission, partygoers are invited to an exclusive Box Circle Club reception one level up from the concert hall lobby. After the concert, partygoers return to The Westin for live jazz and dessert.
Last year, Pacific Symphony focused its opening night, and its season, on honoring music director Carl St.Clair's 25th year at the helm of the orchestra.
This year, the focus shifts to honoring the talented musicians of the Pacific Symphony.
"We want to put the focus on the musicians throughout the year, not just on opening night," said Opening Night Chair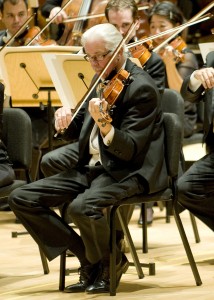 Jo Ellen Chatham. "The concert program includes Beethoven's 'Ode to Joy,' which is so appropriate because joy is what our musicians inspire in us with every performance. A lot of people think that musicians are stuffy, but they're so talented and versatile. We want people to get to know them."
Chatham's right—the musicians are virtuosos in their own right. Many of them do double duty as Hollywood studio musicians by day, playing on movie soundtracks or other recordings.
Some even have unusual or fun hobbies. For example, violinist Robert Schumitzky, who lives in Newport Beach, is an amateur hockey player. Many, like principal viola Robert Becker, are avid golfers (Becker is also a wine aficionado).
Principal viola of Pacific Symphony since 1982, Becker holds the Catherine and James Emmi Chair (the Emmis live in Newport Beach, as do many of the symphony's supporters). He was recently appointed to the position of full-time director of string studies at Chapman University's Conservatory of Music, and is internationally known as a pedagogue of the viola and chamber music.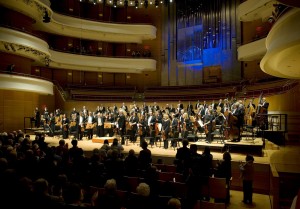 "The orchestra has been on a wonderful pathway since the early days," recalled Becker during a recent phone interview. "The people coming into the orchestra now are some of the best players. It's pretty impressive. The wind section has magnificent artists, people and intellects. The caliber of artist coming to audition is significantly higher than before. The experience level of the orchestra is almost second to none. It's something we did not have 25 years ago."
And 25 years ago is when St.Clair arrived, and slowly and methodically brought the orchestra, and the audiences, down the road to musical enlightenment.
"It's that vital core of building something together," said Becker. "We have all grown together musically, and having that constancy on the podium has been vital. Carl had a vision of where the orchestra needed to go, I don't remember a time when what we were doing was not fitting in well. Our repertoire, touring, the caliber of soloists—all those things have gone through a maturation process. Carl is committed to the musicians, and committed to the community. It's utterly fantastic."
Utterly fantastic is also an apt description of the opening night party, which Chatham said will feature a symphony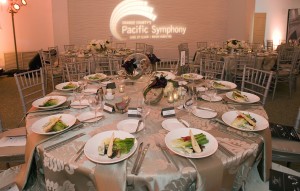 musician at each dinner table so partygoers can get to know the musicians better, and ask them question during dinner.
In addition to the musicians, special evening honorees include Sally Segerstrom Andrews and Toby Andrews, Sandy Segerstrom Daniels, Susie and Steve Perry and Rae and Ted Segerstrom.
The presenting sponsor for Opening Night is South Coast Plaza; musician sponsors are Jaguar, Land Rover, Aston Martin of Newport Beach.
Individual seats are $500; tables for 10 may be purchased for $7,500-$25,000.
For more information, please contact special events at (714) 876-2364 or email [email protected].
For more information about the concert or to purchase tickets for the concert only, call (714) 755-5799 or visit PacificSymphony.org.