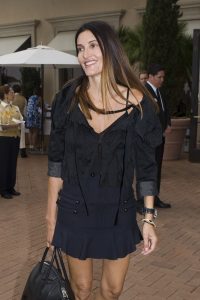 There was laughter and a few tears at the Orangewood Foundation's 44 Women for Orangewood auxiliary luncheon, held June 10 at The Resort at Pelican Hill.
Nearly 300 women (and a handful of men) attended the luncheon to raise money for scholarships so that local foster teens can achieve their dreams of attending college.
The tears came during a riveting and heartfelt speech from Orangewood scholarship student Sascha, who told the audience that one of her earliest memories was when she was three years old and the police broke down the door of her house and removed her from her abusive, drug-addicted parents, and placed her in foster care. She was adopted by her Grandmother, and recalled how she, at age 9, did the grocery shopping while her grandmother waited in the car.
School had been her escape from her challenging life, but as she prepared to graduate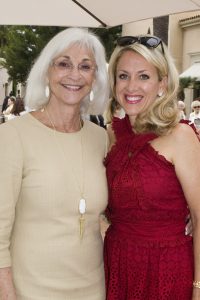 from high school, she had doubts about being able to afford college. However, with the help of Orangewood, she applied and was accepted to Humboldt State University, where she majored in social work.
"From the time I was in elementary school, I had always known I wanted to be a social worker," she explains. "They were my super heroes growing up."
After graduating from college, Sascha spent a few years working as a behavioral therapist before returning to school to get her Master's in Social Work. She applied and was accepted to USC, and received an Orangewood Advanced Studies Scholarship to help her pay for it.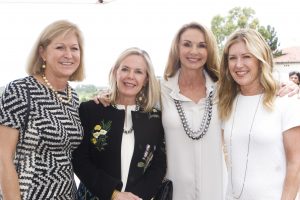 "The Advanced Studies Program not only provided financial assistance that made my dreams a reality, but the network of people who came with it – Orangewood staff and volunteers, and all of the other advanced studies scholars were my real saving grace," she said.
After a standing ovation for Sascha and her courageous story of perseverance, country singer turned New York Times bestselling author, and former foster youth, Jimmy Wayne, took the stage. After performing the song "Sara Smile," which he recorded with Daryl Hall in 2009, Wayne – a former foster youth – told his equally riveting story of growing up in rural North Carolina with five stepfathers, some of whom were abusive to him. Eventually he was abandoned by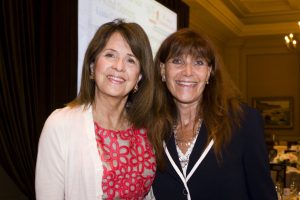 his mother and a stepfather at a gas station in another state in the middle of the night.
Wayne did odd jobs to survive, until an elderly couple took him in after learning he was homeless. This couple provided
him the stability he needed to graduate from high school and begin his career as a country music star.
"I'm who I am today because this couple gave me a chance," Jimmy said. "All of you here today are doing the same thing. You are giving the youth that benefit from Orangewood's programs a chance. You are believing in them."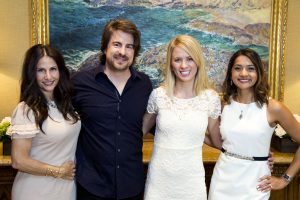 The luncheon included opportunity drawings for eight items plus a premium opportunity drawing for a chance to win a David Yurman sterling silver, 1.12 total carat weight ring with 16 x 12mm Pavé diamonds. The winner of the ring was Lauren Peterson of Newport Beach.
Event chairs Carey Clawson and Sona Shah led a committee of 44 Women members. Major sponsors included the Samueli Foundation, Christyne Sutton Olson, Opus Community Foundation, and David Yurman.
For more information, visit OrangewoodFoundation.org.