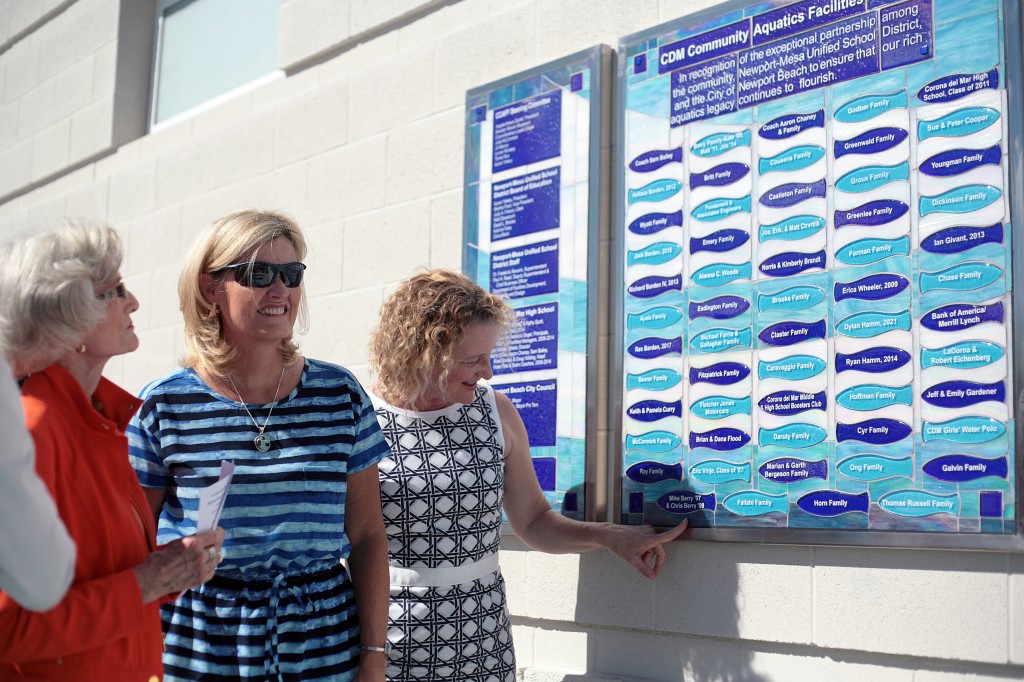 Aquatically minded students have a new home at Corona del Mar High School.
About 50 people gathered Tuesday for the official unveiling of the renovated CdMHS Marian Bergeson Aquatics Center.
It was a great facility to begin with, but it really is fabulous now, the former Assemblywoman and California State Senator said after the unveiling.
"I'm feeling very excited," Bergeson said. "It' really is a dream come true."
The nearly decade long renovation $2.8 million project includes about 3,000 square feet of locker room and classroom space, re-plastered pool, new scoreboard, new lighting, offices and work space, team room and study center, locker room, showers and restrooms, and a commemorative wall.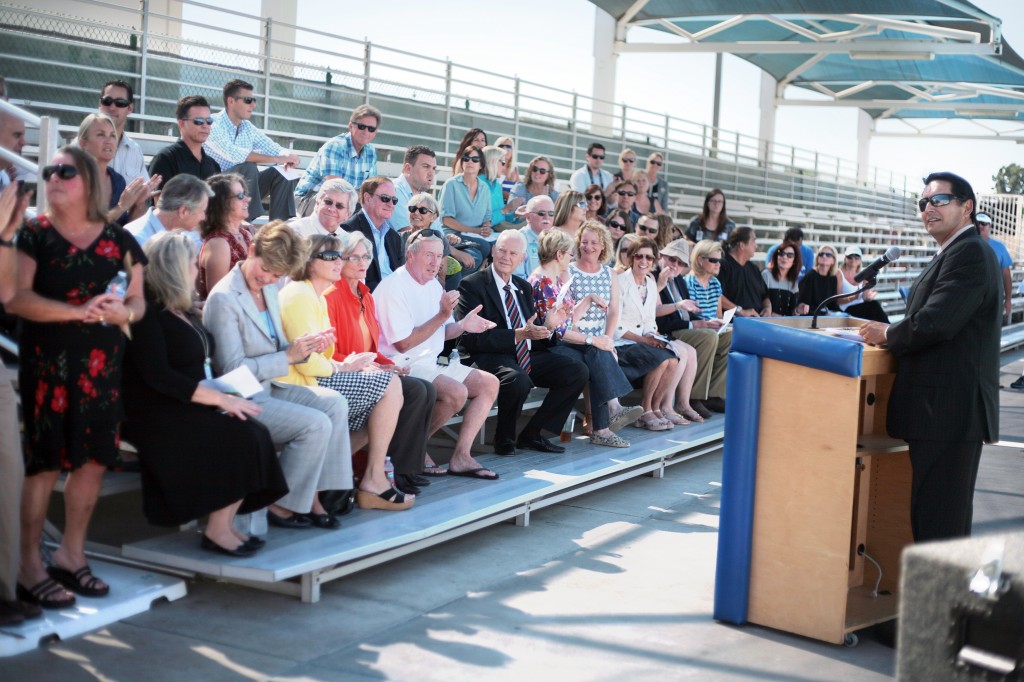 The district, city and community members contributed funds to the project, explained CdM Community Aquatics Facilities Foundation presidents Angela Kraus Zepfel.
"It's a world class facility," Bergeson said during the ceremony.
The amenities are "second to none," agreed Newport Mesa Unified School District board president Karen Yelsey.
Other speakers included Councilwoman Leslie Daigle and CdM coach Barry O'Dea.
Daigle was on the CdM Community Aquatics Facilities Foundation, along with Kraus Zepfel, Bergeson and Yelsey.
NMUSD Superintendent Dr. Frederick Navarro introduced the speakers as well as several notable guests, including Councilwoman Nancy Gardner, Councilman Keith Curry, City Manager Dave Kiff, Recreation and Senior Services Director Laura Detweiler, CdM Coaches Ross Sinclair and Doug Volding, CdMHS principal Kathy Scott, and more.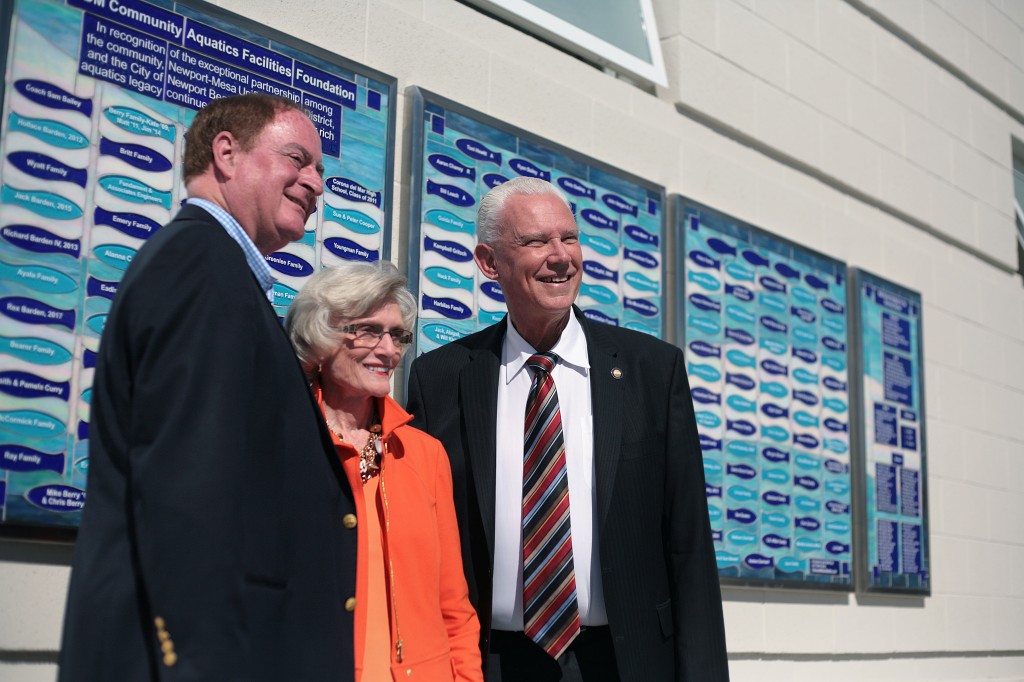 It's been a community effort, Bergeson said.
"Today really marks an extraordinary partnership," Yelsey said, between the school district, city and CdM school community.
There was a lot of cooperation and support between the different groups, Bergeson said.
"I have complete gratitude for all those that helped bring it about," Bergeson said.
Kraus Zepfel was the "vision keeper" for the project, Navarro said.
The CdM Community Aquatics Facilities Foundation aimed to raise funds, oversee, and direct the updating and upgrading of the facility.
When her son was a freshman in 2004, the facility was looking tiresome and worn out, Kraus Zepfel said.
At that time, there were many areas that need to be replaced or repaired, including shaded seating for spectators, inadequate lighting and restrooms with doors, among other things, Kraus Zepfel said.
A wish list was created and now, nearly 10 years later, and well after Kraus Zepfel's children have graduated, those issues are getting checked off, she said.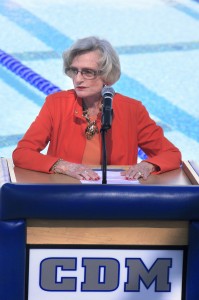 "It's a great facility," remarked Councilwoman Leslie Daigle, who joked she was tempted to jump in the pool to beat the heat.
Bergeson agreed she'd also jump in, if only she knew how to swim, she said.
Although her grandchildren are grown, she still loves being a part of the aquatics community, she said.
"It's a real bond," she said after the event.
It's a wonderful community to be a part of, she added.
She looks forward to watching events in the renovated facility, she added.
There will be great demand for the facility and it will provide great opportunities for the students, Bergeson said.
The school has a history of athletic achievement in water sports, Bergeson pointed out, and the new facility is bound to hold many more great events and support future Olympians and other great athletes.