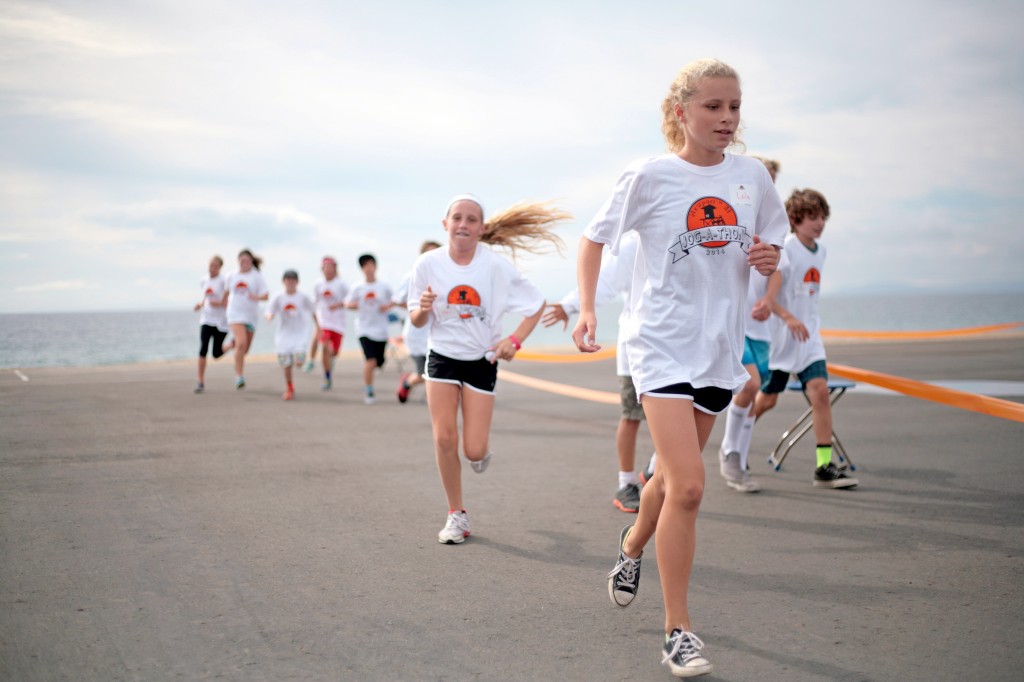 About 500 local kids worked up a sweat while raising funds for their school last week.
Students at Newport Elementary School participated in the school's annual Jog-A-Thon on Nov. 14. The event was held at the Balboa Peninsula campus and benefited the Newport Elementary School Foundation.
Parents and fundraising chairs for the foundation, Matt Wiley and Dena Baron, headed up the event.
"The purpose of it is to have a lot of exercise for the kids…, and raise money for the foundation," Wiley said.
"And raise school spirit," Baron added.
The nonprofit organization supports the school by funding programs that enhance the educational experience for Newport El students.
"Our mission is to ensure that our children receive the best elementary education possible, despite budget cuts and leaner times," according to the foundation's website.
The foundation "makes a good education, a great education," Wiley said.
The Jog-A-Thon usually raises about $30,000, Baron said. The kids have until Nov. 25 to earn money.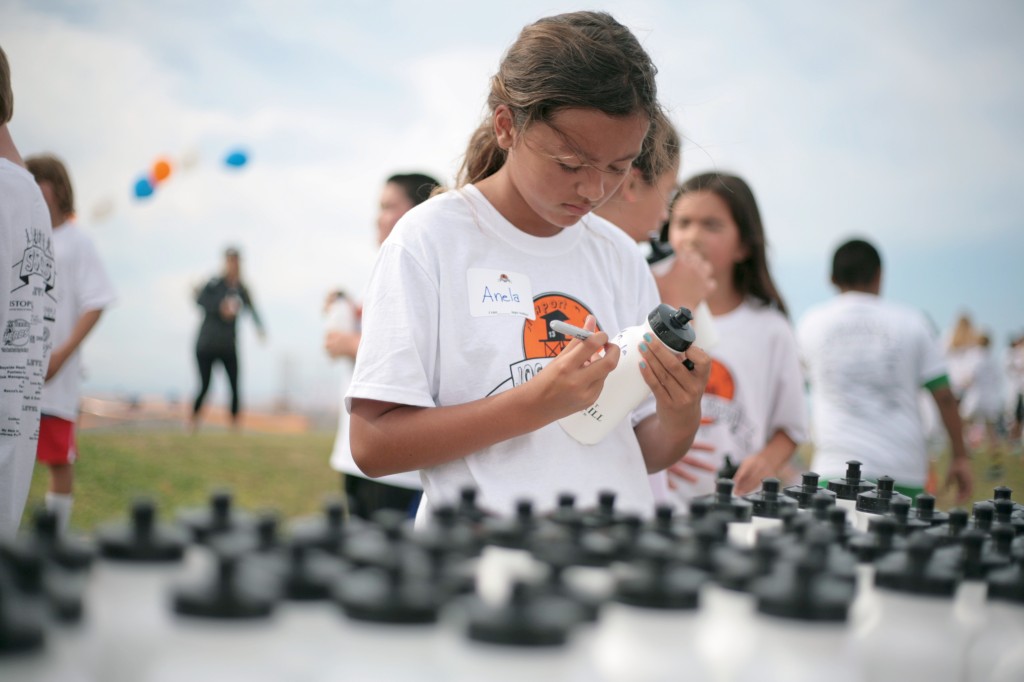 Teachers and parents applauded as students completed laps on three separate tracks on the pavement behind the school.
Newport Beach Fire Department Lifeguard Captain Mike Halphide was also on hand to cheer on the kids.
Pelican Hill provided water bottles, Orangetheory Fitness brought personal trainers to help the young runners warm up, and Chick-fil-A supplied lunch for the teachers and brought their "Eat Mor Chikin" cow mascot along.
Students in all grades at the school (kindergarten through sixth) participated, including fourth grader Jack Baron, 9.
He raised about $500 through donations from friends and family.
After running 32 laps he was a bit tried, he said. He's never ran that much before, he added.
Jack, alongside his classmates, did it to help raise money "for my school," for equipment, programs and other "school stuff," he explained.
It was a lot of fun, he said.
It's a great activity for the kids because all ages can participate, said second grade teacher Dawn Calvert.
"They're willing and super pumped up and excited to participate," she said.
It was all in effort to raise money for the school foundation, which benefits students through a variety of programs.
"It gives (the kids) a sense of being involved and participating and doing something good for the school," Calvert said. "It's also a great bonding experience for them."
For more information, visit newportelfoundation.org.