New Private High School Hires Administrator
A new faith-based, private, college preparatory school opening Fall 2015, Pacifica Christian High School Orange County, recently announced that they have hired a administrator.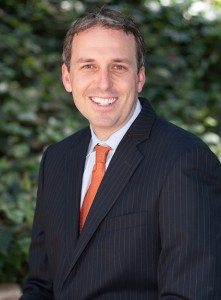 David O'Neil will be the first head of school for the Newport Beach campus. He was the founding administrator at Pacifica Christian in Santa Monica.
O'Neil "brings instant experience, leadership, and talent to the leadership team" at the new OC school, the press release states.
He left the Santa Monica campus in 2011 to serve as the Head of School of Providence Hall in Santa Barbara, according to the statement.
"I look forward to partnering with students, parents, teachers, and community members to bring the unique mission of Pacifica Christian High School to Orange County," said O'Neil.
For more information, visit pacificaoc.org.
.
.
Local Schools Ranked on National List
Newport-Mesa Unified School District schools were listed on the US News and World Report of the Best High Schools, district officials announced Wednesday.
Corona del Mar HS placed at 222 in the national ranking and received the gold rating. CdM was the only high school in the district to receive the gold rating.
The school scored 62 out of 100 for the "College Readiness Index," calculated by AP or IB test taken by the most students at a particular school.
"The quality-adjusted participation rate was weighted 75 percent in the calculation, and the simple AP or IB participation rate was weighted 25 percent," according to US News.
Newport Harbor HS ranked 724 nationally and received the silver rating. The school scored 40.9 on the College Readiness Index.
For the full report, visit usnews.com.