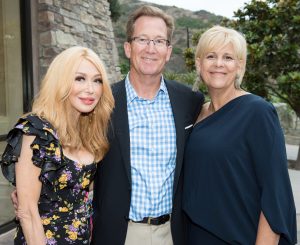 Segerstrom Center for the Arts kicked off the festivities leading to the 44th Annual Candlelight Concert this December with a special event at The Ranch in Laguna Beach on Aug. 25 hosted by Candlelight Concert chairs Carol and Mark Perry.
At the event, the special musical guests for the annual gala were revealed: Grammy Award-winning singer-songwriter-philanthropist Michael Bolton and legendary rock band Chicago.
During the kick-off event, the Perrys announced that Newport Beach residents Julianne and George Argyros would be the evening's special honorees, acknowledging their generous gifts to the Center's Next Act Capital Campaign that made possible the new plaza, Center for Dance and Innovation and a spectacular fountain at the entrance to the Center.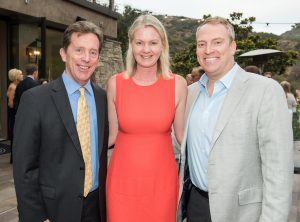 "Carol and I are very pleased to chair this year's Candlelight Concert, and we thank our honorary co-chairs, Ronnie Allumbaugh, Sandi Jackson and Sandi Simon, for their generous support. This is a pivotal time for the Center, so the evening will be one of celebration and looking forward to the future with great anticipation."
 "It is our honor to recognize Julia and George Argyros at this year's Candlelight Concert for their visionary support that is enabling the Center to serve all of the dynamic and diverse communities of Orange County. The Julianne and George Argyros Plaza and Center for Dance and Innovation will enable us to offer new and innovative community engagement and education programs that will complement the expanding array of world-class performances that the Center presents each year. The funds raised by Candlelight Concert will support all of these important programs as the Center begins an exciting and bold next act."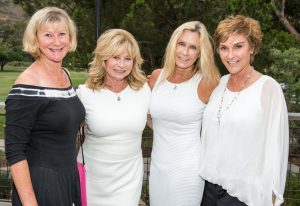 Bank of America Merrill Lynch is the Candlelight Concert Financial Services Presenting Sponsor.
Candlelight Concert is always an evening of surprises, even the décor is a tightly kept secret until guests walk in the doors to Segerstrom Hall.
The inaugural Candlelight Concert in 1974 raised money to build a major performing arts center in Orange County. It was held in a vacant Kresge five-and-dime. The room was transformed into an elegant ballroom with the use of candles. Since then, the annual gala has been called Candlelight Concert, with entertainment by celebrated artists.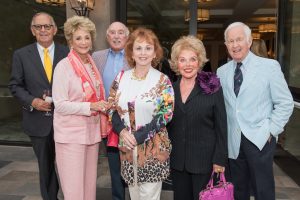 To learn more about the Center's Candlelight Concert, reserve seats or to reserve space in the commemorative Candlelight Concert journal, please contact Center Director of Special Events Irma Ramirez at (714) 556-2122, ext. 4247 or visit SCFTA.org.