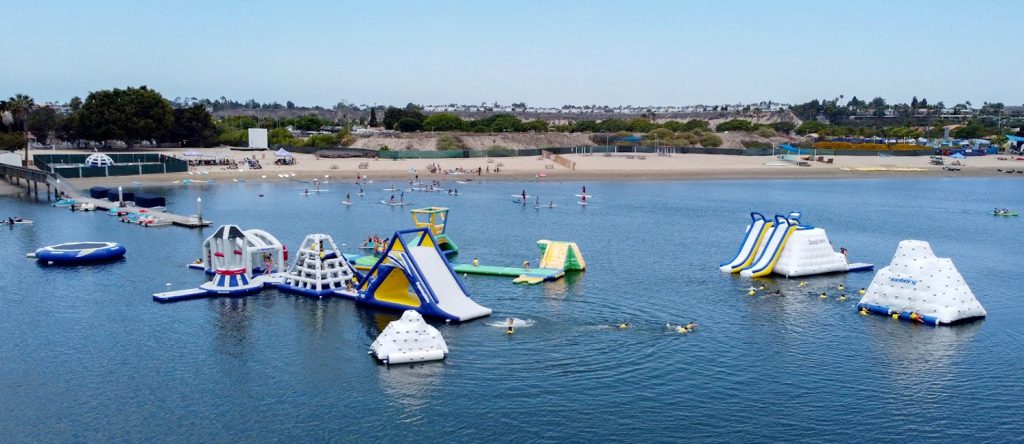 Looking for something fun to do Labor Day weekend that's close to home yet feels world's away?
Check out Newport Dunes Waterfront Resort, which has aquatic adventures, live entertainment and family-friendly experiences from Friday, Sept. 1 through Monday, Sept. 4.
All weekend long, the Newport Dunes Inflatable Water Park is open from 10 a.m. to 6 p.m. The water wonderland boasts extra-large inflatables including a 17-foot slide, two trampolines, two climbable icebergs, monkey bars, bouncers, slides and more. Additional watersports activities include pedal boats, kayaks, stand up paddleboards and 21-foot electric Duffy boats. All watersports activities can be booked online at www.NewportDunes.com.
Resort guests can engage in pickleball, arts & crafts, volleyball tournaments, horseshoes, cornhole, family bingo and wiffle ball. You can also rent beach cruisers and ride around the bac bay.
For a VIP experience, Newport Dunes offers private beachfront cabanas for daily rentals to both resort guests and the public
Moe B's Munchies, Newport Dunes' walk-up beachfront bar and grill, will be open Labor Day weekend to serve hot dogs, pizza, sandwiches and salads, plus cocktails and other beverages. Hours are Fri, 11 a.m. – 4 p.m.; Sat & Sun, 9 a.m. – 5 p.m.; Mon, 9 a.m. – 2 p.m.
Want music with your weekend? Tunes at the Dunes features live entertainment by Cubensis (Grateful Dead Tribute Band), the Kelly Boyz Band (High-Energy Country Western) and Tina Turntables (DJ Dance Party). Food trucks will be available plus a full bar with cocktails, beer and wine. Bring beach chairs and floats to enjoy the music from the beach or the water. Tunes at the Dunes is Friday through Sunday from 5 to 8 p.m.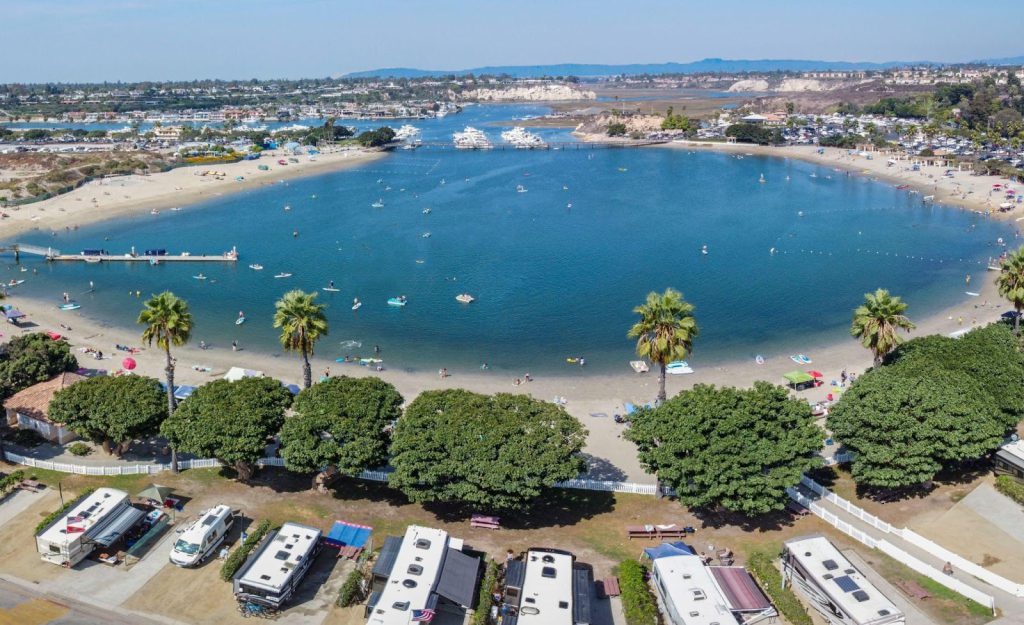 Or how about a movie on the beach. On Friday watch "Secretariat," and on Saturday the film "Up" screens. Films start at dusk both days.
For those who want to stay at Newport Dunes for the weekend but do not own an RV, Newport Dunes lists many local RV rental companies on its website that can deliver an RV to your site, all hooked up and ready to enjoy.
Parking: September 1 and September 4 parking rates: 0-30 min, FREE; 30 min – 2 hours, $10; 2 – 5 hours, $15; 5 – 8 hours, $20; 8 – 24 hours, $25. Flat rate of $35 on Saturday, Sept. 2 and Sunday, Sept. 3.
For more information, visit www.Newportdunes.com.