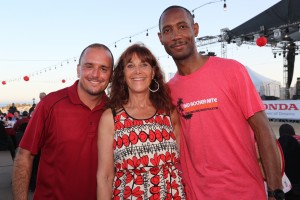 Some people like fishing for compliments, but the organizers of the 19th annual Stars and Stripes fishing, golf and music fundraiser held in Los Cabos, Mexico, were fishing for funds to support five Orange County-based charities.
This year, more than 600 people attended the event, which reeled in a record catch: $2.8 million. The funds will be distributed to Big Brothers Big Sisters of Orange County, Miracles For Kids, Orangewood Children's Foundation, CASA (Court Appointed Special Advocates) of Orange County, and HomeAid Orange County.
The event was managed by Newport Beach residents Charles Ruck (partner at Latham & Watkins LLP), Erik Anderson and Chris Jones, who are all part of the Stars & Stripes board of directors dubbed "The Knights."
The four-day festival, held June 25 – 28 at the Hilton Los Cabos Beach & Golf Resort, pushed the total funds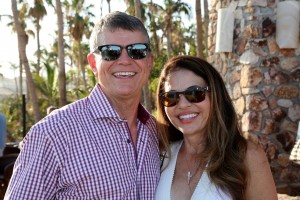 raised since 1997 to over $22 million, more than any other fishing tournament benefiting children's charities in the United States.
"We have people coming back every year to participate because they experience the thrills of deep-sea fishing off the stunning coast of Cabo San Lucas, golfing at Mexico's finest courses and jamming to live musical entertainment in an intimate setting," said Stars & Stripes Board Chairman and Founder Dick Gebhard. "But most of all, participants and sponsors get – and stay – involved because Stars & Stripes exists to help improve the lives of young people and their families. It's all about the kids for us."
This year, the musical guest was Rock and Roll Hall of Fame inductee Sammy Hagar.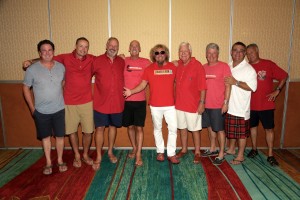 As a Stars & Stripes beneficiary, the chosen charities not only receive much-needed financial assistance to expand their programs but also increase public awareness about their cause through the Stars & Stripes network.
Gebhard came up with the idea when he was a board member for Big Brothers Big Sisters of Orange County. He wanted to create a fundraiser unlike any other by combining fishing, golfing and music. He came up with the unique event title to emphasize the youth stars helped by tournament fundraising as well as the striped marlin found in the Sea of Cortez.
"There's nothing like Stars & Stripes. Its friends and supporters are some of the most committed philanthropists in Orange County and beyond," said Melissa Beck, CEO of Big Brothers Big Sisters of Orange County. "The grantees every year receive critical funds that help us provide safety net programs to children and families in need. Given its 19-year history, Stars & Stripes has helped nearly a generation of youth change the trajectory of their lives."
For more information, visit starsandstripestournament.com.