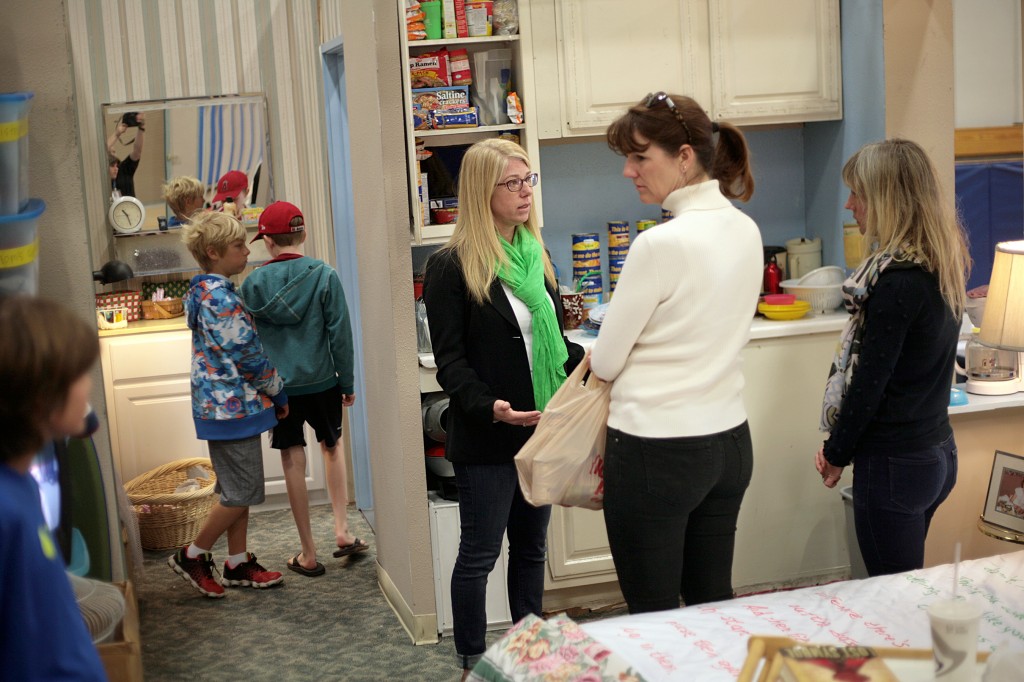 Kids and community members gathered at a Corona del Mar campus over the weekend to help others in need.
It was all part of Harbor Day School's Spring into Service event on Saturday, the school's  semi-annual community service day. The day provides the Harbor Day community to share their time and make a difference in their own backyard.
Everyone from kindergarten kids to eighth grade students to parents and grandparents attended on Saturday, said Jean Wanlass, co-chair of the parent committee that organized the event.
If everyone helps out a little, it can make a big difference, Wanlass said.
"Spring Into Service Day promotes community service with hands-on projects," Wanlass said. "It brings everyone together to do something greater than ourselves."
Wanlass also noted that the day also fits in well with the school's six pillars of character: Trustworthiness, Respect, Responsibility, Fairness, Caring, and Citizenship.
This was the first year the event was open to the public. There was a great turnout, she said.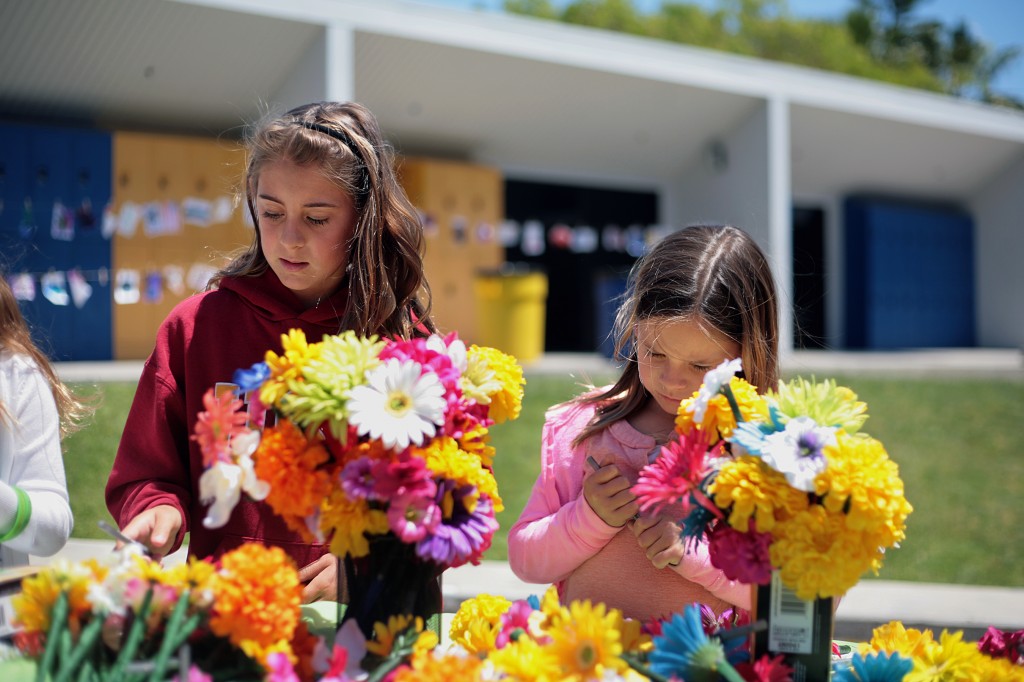 The event included activities to benefit Working Wardrobes, Southwest Community Center of Santa Ana, Children's Hospital of Orange County, Meals on Wheels, Lighthouse Ministries and Project Hope Alliance.
Kids made about 400 sack lunches, created art projects, sold baked goods and collected canned food, lightly used bicycles, and clothes.
Students also created paracord bracelets for soldiers through the nonprofit , Operation Gratitude. The organization sends "care packages filled with snacks, entertainment, hygiene and hand-made items, plus personal letters of appreciation, to veterans, first responders, Wounded Warriors, care givers and to individually named U.S. service members deployed overseas," according to their website.
"Our mission is to lift the spirits and meet the evolving needs of our active duty and veteran communities, and provide volunteer opportunities for all Americans to express their appreciation to members of our military," the site states.
The program has shipped more than one million packages since the organization's inception in 2003.
The bracelets are made of parachute cord, a "lightweight nylon rope originally used in the suspension lines of US parachutes during World War II," the website states.
There are a number of uses for the cord in the field, Wanlass explained.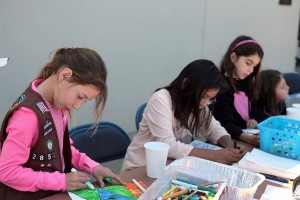 The versatile cord can be used as a general purpose utility cord to attach equipment to a harness, strapping items to a pack or vehicle, securing nets to trees or vehicles, tourniquets, and more.
The inner strands of the core can also be removed when finer string is needed for sewing, repairing gear, fishing line, tripwire, nets, traps and more.
The bracelets are made by braiding about eight feet of cord and fastening with a buckle. They come in a variety of colors.
"They are a great way to carry around a fair amount of paracord with you in case of any emergency situation," the Operation Gratitude website states.
Also on campus during the service-minded Saturday was Project Hope Alliance's 214-square-feet motel room art installation, which demonstrates how many homeless families live in Orange County.
Project Hope Alliance is a nonprofit organization serving the 28,000 homeless children in Orange County. The local charity helps homeless and unstably housed children and their families in Orange County, including in the Newport-Mesa area, through education, support services and community advocacy.
PHA is currently working with about 470 kids in 39 different schools in 21 cities across Orange County.
Project Hope Alliance CEO Jennifer Friend and programs and outreach coordinator Susi Eckelmann were also on hand to answer questions.
Friend also spoke about her experience living in a motel room when she was young.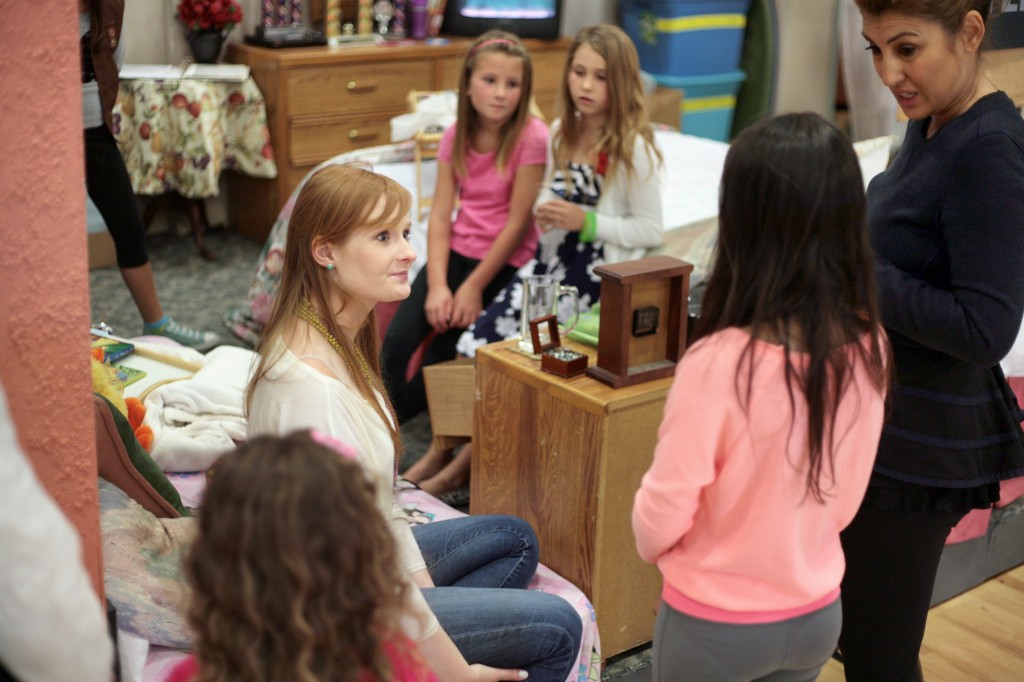 "We aren't just giving homeless children hope, we are giving them a basis for hope, through education, housing and by demonstrating in a real way that their futures are not limited by their parent's economic circumstances," Friend said.
Friend and Eckelmann also spoke to guests about the charity's "Hope for 500" campaign, which aims to end homelessness for 500 children and their families in Orange County by the end of 2014. They have helped 110 since January.
Project Hope has also partnered with the school's seventh grade students for more than a year and has provided service opportunities for them, Wanlass explained. The students have provided handmade crafts, personalized messages in cards, food pantry items, and have served as positive role models for at least twenty kids who attend the Skyview School in Orange. These children are homeless or unstably housed in places such as low-budget motel rooms.
She loves coming to schools, Friend said. Seeing the kids' reactions and hearing how many of them want to help is really moving, she added.
"It fills up my heart," Friend said.
Harbor Day's Spring Into Service Day was another opportunity to reach the younger generation, Friend said.
"This is a unique opportunity to frame the way future citizens see homelessness," Friend said.