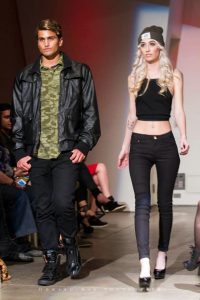 If you love fashion and keeping up on new trends, don't miss Orange County Fashion Week, which runs March 6 through 9 and features exquisite events (most held in Newport Beach) showcasing the latest fashions.
Orange County (and Newport Beach) has become a growing fashion destination for designers and retail brands. From South Coast Plaza (which celebrates its 50th anniversary this year) to the newly revamped Lido Marina Village, haute couture abounds in our coastal enclave.
"We truly have an amazing fashion retail climate unlike any other," said Fashion Week Producer Kathy Marino. "A bold economic outcome in retail sales impact is also revealed in our fashion tourism as well and it shows in our numbers. It is here that the OC paves the way for emerging designers to shine."
March 6: Opening Day
OC Fashion Week opens March 6 at The Resort at Pelican Hill. Presented by Casey Lesher Hôm Sotheby's International Realty, the evening is focused on the World of Fashion Photography, a look at advanced innovative fashion photo film shoots of the world of fashion and art. It's a networking event for designers and photographers, and features award-winning fashion photographer Viktorija Pashuta as she shares her unique insight on the craft. There will also be a One World Symposium at the Coliseum Pool & Grill at The Resort at Pelican Hill. Fashion bloggers and brand influencers will hear from retail icons as they share their stories about working in the fashion industry.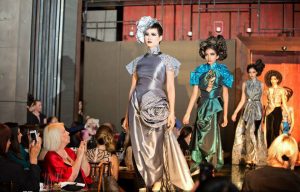 March 7
Orange County Museum of Art in Newport Beach hosts a runway show at 7 p.m. Guests will preview the latest collections from featured headline designers and ready-to-wear collections from Val Emanuel, Pedro Pablo Pacheco, CJ Franco, Marva Aylouche, Charmaine Joie Couture, Cash and Puppy, The Plunge Collective, and Ionica Moldovianu.
The event includes special guest Anum Tariq for the Fashion Illustrator Art Gallery. A San Francisco-based fashion illustrator and visual creative, Tariq creates stylized illustrations for a variety of creative campaigns using art markers and ink pens.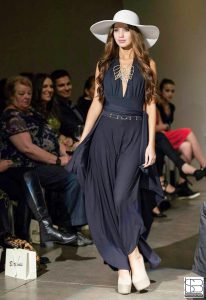 March 8
Soka University's Founders Hall hosts a runway show starting at 6 p.m. Guests will preview a special showcase collection by designer Saul Lizacri Couture and designer Berenice Gonzalez.
March 9
Lamborghini Newport Beach hosts a runway show featuring the latest collections from leading designers Coral Castillo and MW by Mimoza Windisch, along with a special catwalk collection of renowned brands. Lamborghini Newport Beach will display its luxurious supercars throughout the showcase. "Our Lamborghini vehicles are a perfect combination of power and style which makes this partnership so exciting and beneficial," said Alex Thompson, director of marketing for Lamborghini Newport Beach.
Dina Marciano Design interiors highlights her creativity with the styling of the catwalk's all-new look.
Individual tickets are $45 to $65 each. An all-inclusive "Fast Pass" is $150 and provides admission to all OC Fashion Week events.  To learn more about the events and designers or to get tickets visit ocfashionweek.com.