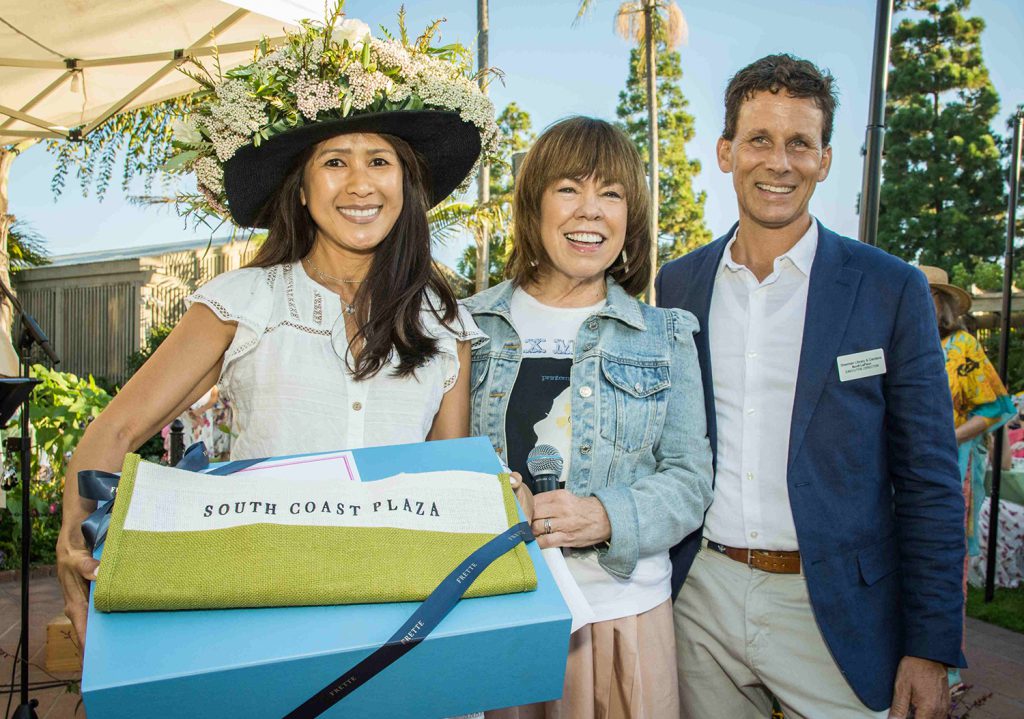 A "hat trick" in hockey is when a player scores three goals in one game. "Hat's off" is an expression of appreciation for a job well done.
At Sherman Library & Gardens, it was "Hat's on" as members, volunteers and the community came together to raise over $80,000 for the beloved Corona del Mar nonprofit organization.
The occasion was the 4th annual Newport Beach Summer Garden Party (and Garden Party Hat Contest) held on Saturday, Aug. 26 and presented by Sherman Library & Gardens' Volunteer Association.
Proceeds benefitted The Sherman education programs.
Over 460 guests enjoyed delicious food from Chef Jessica Roy and her 608 Dahlia restaurant. The event included a Bouquet Bar, a raffle and silent auction, and live music by Dave Aguiar & The Garden Party Players.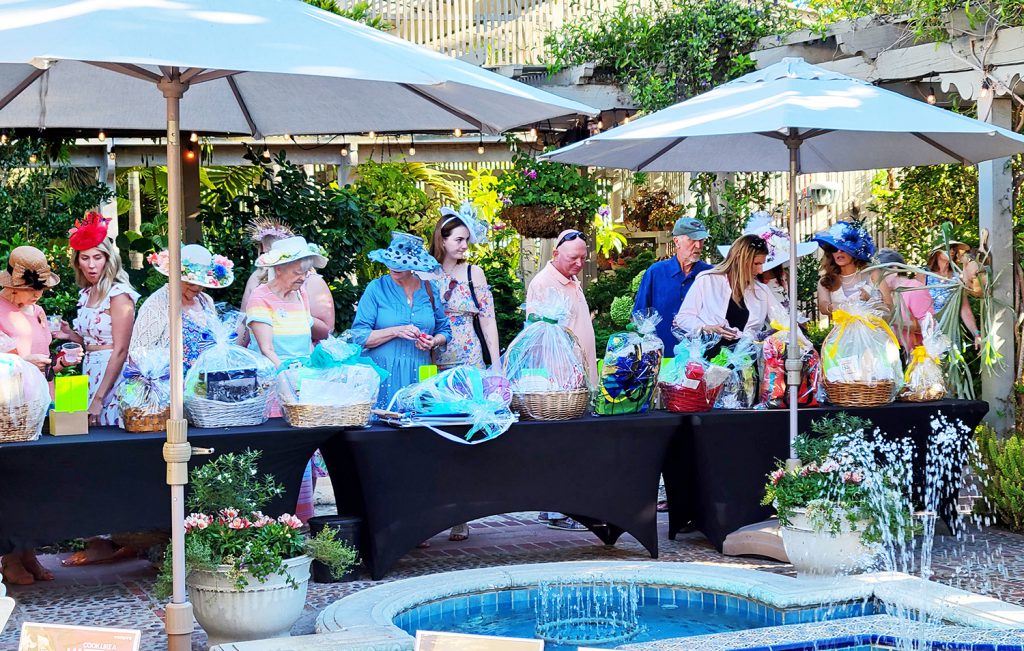 Attendees were encouraged to wear their favorite garden party hat and enter the Summer Garden Party Hat Contest upon arrival. Judges of the hat contest were Ms. Alan Gibbons, editor of Orange Coast Magazine; Melinda Hovee Harlan, a personal stylist with South Coast Plaza's Styling Program; and independent fashion consultant Molly Downing.
More than 60 contestants participated in a "Hat Walk" promenade throughout the gardens prior to prizes being awarded to Tiffany Hodges for Best Garden-Themed Hat, Keith Richardson for Best Men's Hat, Birdie Jin-Gagnon for Best DIY/Handmade Hat, Kyle Cheesborough for Most Outrageous Hat, and Emma Hennessey for best Children's Hat.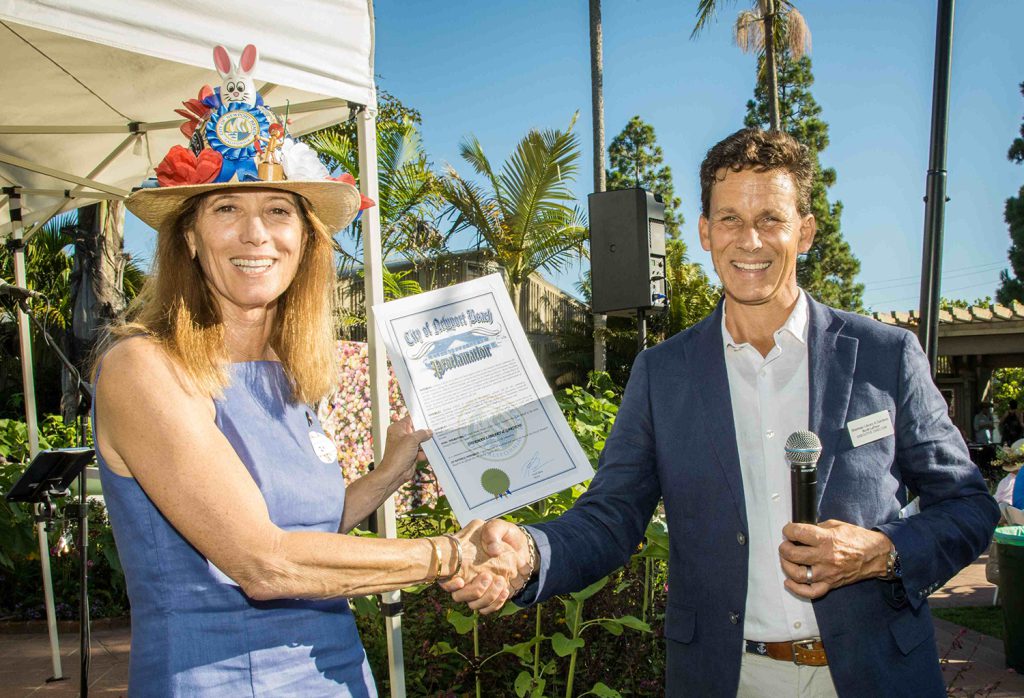 Newport Beach Council Member Robyn Grant presented a City Proclamation to Sherman Library & Gardens' Executive Director Scott LaFleur recognizing Sherman Library & Gardens as the cultural hub of Corona del Mar.
"I'd like to thank our sponsors Vivante Luxury Senior Living and South Coast Plaza, our volunteers, members, and the community at large, who continue to generously support Sherman Library & Gardens. This Summer Garden Party is our annual fundraiser, with proceeds supporting education. Our education programs provide an opportunity for learners of all ages to discover and engage with horticulture, history, and the arts, and our children's education programs are designed to help children develop a lifetime appreciation for nature," said LaFleur. "Our scholarship and bus subsidy program provides underserved elementary school children with the opportunity to attend a field trip at Sherman Library & Gardens at no cost."
Sherman Library & Gardens is located at 2647 E. Coast Hwy in Corona del Mar. Visit www.thesherman.org.