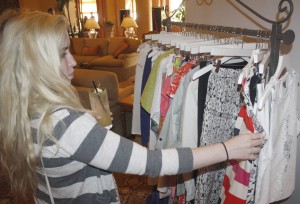 Before your schedules are filled with summer soirees and beach barbeques, be sure to pencil in the monthly pop-up trunk shows hosted by the Pelican Hill Resort and Fashion Island.
The team at Fashion Island curates each collection based on the seasons' latest trends and includes everything: apparel, accessories, jewelry and more.
Next Friday, June 19, the Pelican Hill Resort will host their final Spring Trunk Show, from 5 to 7 p.m. in the Great Room.
To help gear up for summer, next week's trunk show will focus on the chic beachwear, resort-inspired apparel and colorful accessories.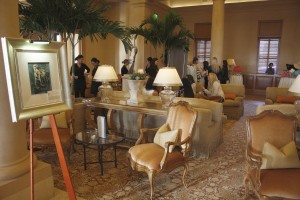 Designers for the pop-up trunk show next week include San Lorenzo Bikinis, Seafolly swimwear, Optical Shop of Aspen, Kendra Scott, Trina Turk, GARYS, Brooks Brothers, Vince Camuto, and Roberta Roller Rabbit.
Check out the newest fashion trends, discover great gifts for friends and family, and enjoy a prosecco tasting and chef-crafted appetizers. In addition, Personal Shoppers from Fashion Island will be at the trunk show to present the collections and offer styling advice and a complimentary personal shopping service.
For the remainder of the summer the Pelican Hill Resort will host monthly pop-up trunk shows where exclusive designers will share everything from beauty collections, cosmetics, yoga, lounge and fitness apparel jewelry, candles, gourmet spa teas and home goods and gifts.
In July, the Pelican Hill Resort will present a Neiman Marcus exclusive trunk show, featuring men's and women's apparel, handbags, shoes and accessories, fragrances and beauty and high-end gifting items.
The pop-up trunk show in August will focus on fall trends; participating merchants are to be announced soon.
Visit PelicanHill.com for more information.