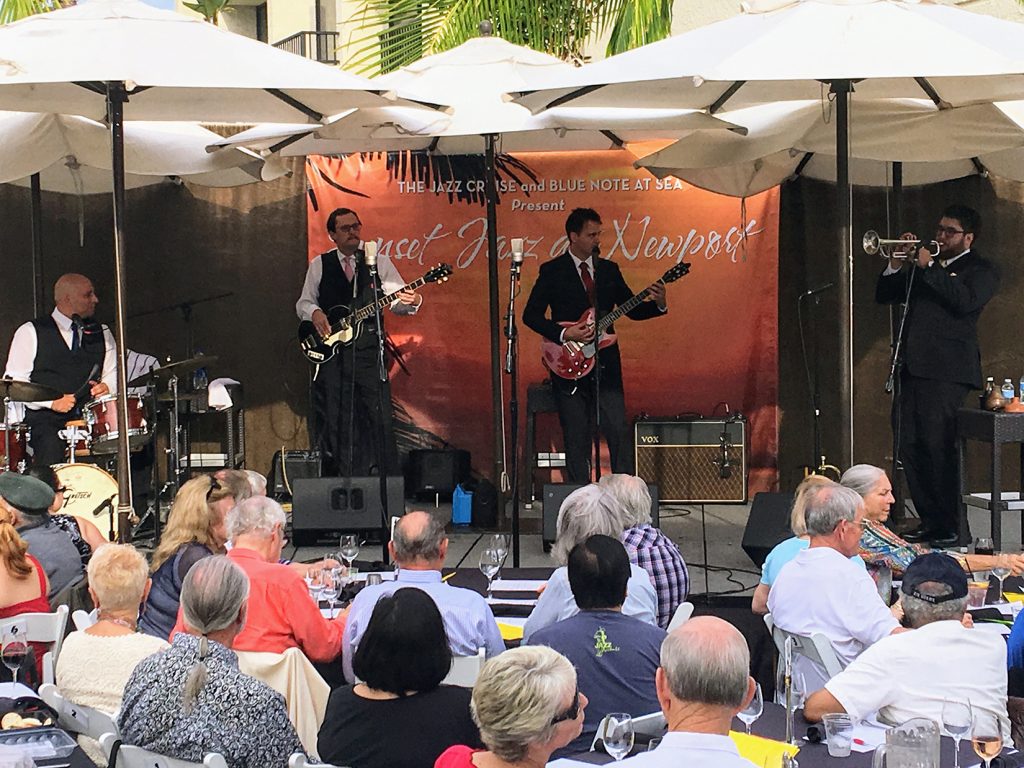 Cool cocktails, balmy evenings, hot jazz—three ingredients that make for a perfect summer evening under the stars at the Sunset Jazz at Newport concert series that starts July 11 and runs through Sept. 19 at the Newport Beach Marriott Hotel & Spa in Fashion Island.
Held in the Marriott's lovely Rose Garden, Sunset Jazz at Newport features a variety of jazz ensembles and vocalists, many of whom are the most popular artists from the Newport Beach Jazz Party and The Jazz Cruise.
Each concert features two sets, with the first starting at 6 p.m. and the second at 7:30 p.m. Both sets are included in the price of each ticket.
Doors open at 5 p.m. with table service featuring food and beverages ($25 corkage if you bring your own wine).
The stage is set up at one end of the garden, with numerous tables scattered throughout the garden so that there really isn't a bad seat in the house, and the sound system is excellent.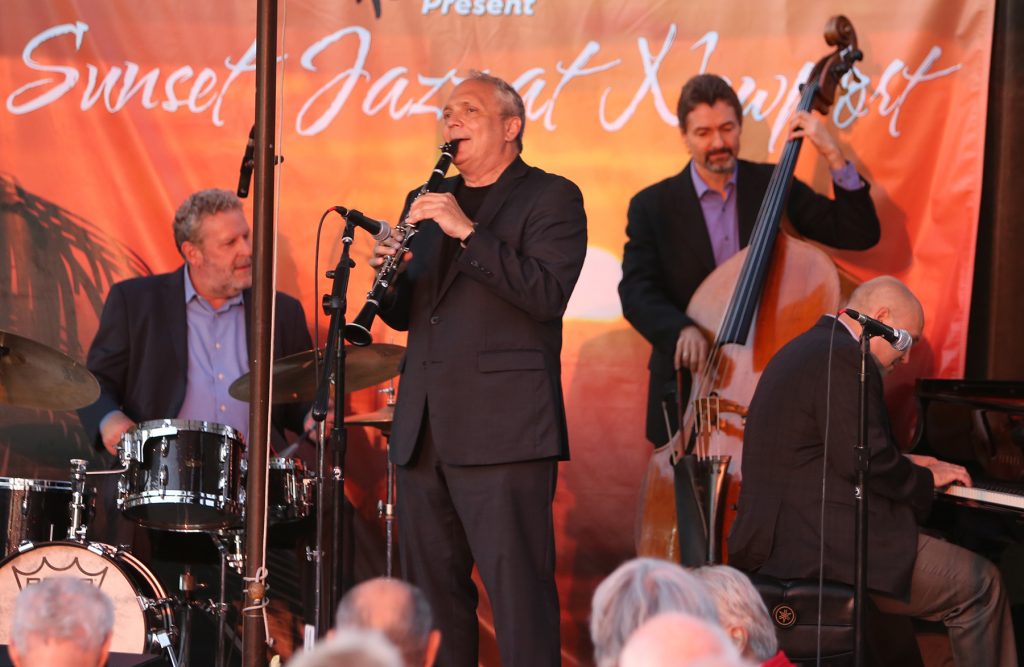 The 2018 Sunset Jazz at Newport kicks off July 11 with The Jazz Cruise All-Stars featuring Shelly Berg, Ken Peplowski, Christoph Luty, Rickey Woodard and Jeff Hamilton — plus special guest Chuck Redd.
Other headliners throughout the summer include Bria Skonberg, John Pizzarelli, Emmet Cohen, Byron Stripling, Barbara Morrison (her annual birthday bash), and many others.
Season seats for all 11 concerts for the price of 10 are $299 General (open seating); $469 Blue (reserved), $576 Gold (reserved).
Individual seats: $28 General; $46 Blue; $57 for each Wednesday except: The Four Freshmen, John Pizzarelli Trio and The Tom Kubis Big Band: $37/49/59.
Tickets are available by calling (949) 759-5003, or by going to sunsetjazzatnewport.com.
Hotel reservations at the special Sunset Jazz at Newport rate are being offered at $166 standard/$189 ocean view. Self-parking $10 for each Wednesday and $15 overnight.
Visit sunsetjazzatnewport.com.