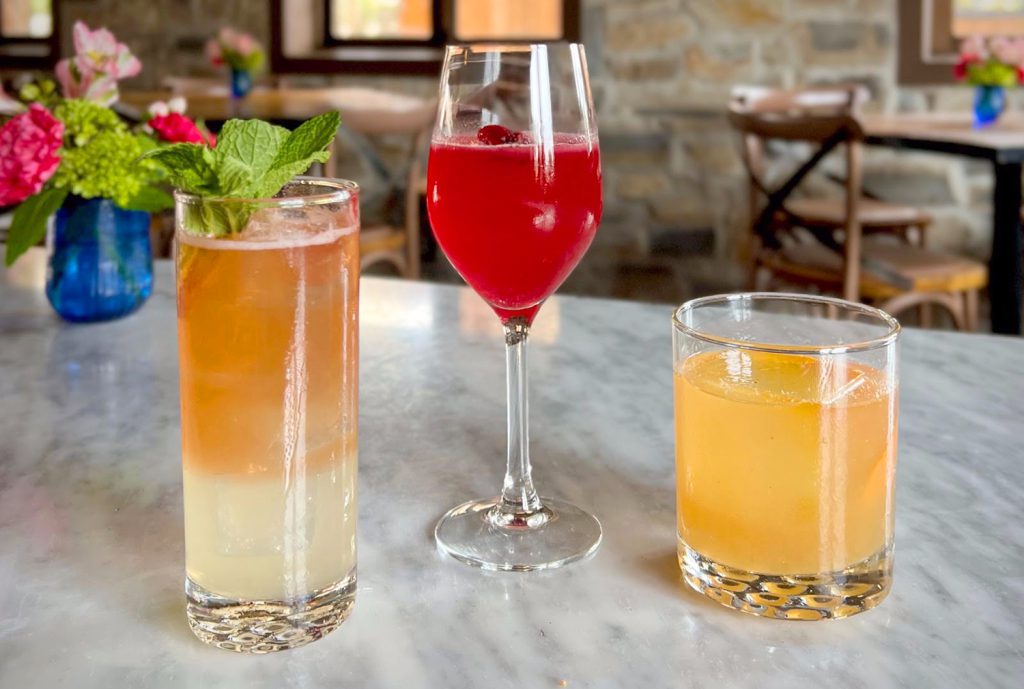 Legendary guitarist Jimmy Hendrix sang about "Voodoo Child." Now, Farmhouse at Roger's Gardens has named a cocktail after the song.
Voodoo Child is one of three new spring cocktails on the menu at Farmhouse. The others are also named after noted songs, and performers: Eleutheria (Lenny Kravitz) and Kozmic Blue (Janis Joplin).
Farmhouse's lead bartender Corey Levine and his team created these concoctions, which join the weekly Swig for Selflessness offering which features a new cocktail each week and benefits a local charity with 50 percent of proceeds donated.
Launched in 2019, Farmhouse's weekly Swig for Selflessness initiative has grown every year, with more than $50,000 donated to local charities in 2022 alone.
Farmhouse Owner & Executive Chef Rich Mead makes weekly trips to the Santa Monica Farmers Market to source the freshest local ingredients. Levine's seasonally inspired menu incorporates many of these ingredients in his cocktails.
The botanicals of the gin cocktail, Kozmic Blue, made with berry shrub, lemon and soda, capture the essence of spring for a bright, sparkling and refreshing warm-weather sip.
The two rum cocktails, Eleutheria and Voodoo Child, showcase a more focused approach to rum as a base spirit and use different amari (herbal liqueur) to bring layers throughout the cocktails. Eleutheria features rum, pear amaro, lime, honey, prosecco, and angostura, while Voodoo Child ingredients include rum, hibiscus, amaro, and pineapple.
Farmhouse is also featuring a diverse range of rum offerings this spring highlighting rums from different regions.
Farmhouse offers the cocktails for sipping in it's al fresco garden setting or get them to go, but why pass up an opportunity to enjoy Chef Mead's incredible cuisine, which changes seasonally and uses ingredients that Chef Mead has sourced from his longtime purveyors.
Visit www.farmhouserg.com for more information and reservations.