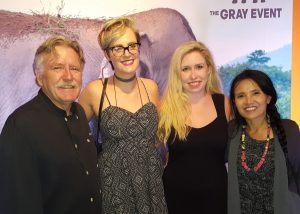 It was an eventful evening in Thailand thanks to more than 100 supporters and friends of Chef Pascal Olhat, who hosted a fundraiser dubbed The Gray Event for Save Elephant Foundation on October 23 at his Café Jardin restaurant at Sherman Gardens in Corona del Mar.
After taking an ecotourism vacation at the Save Elephant Foundation's Elephant Nature Park preserve in Chang Mai, Thailand, Chef Pascal and his wife, Christine, said it changed their lives and were inspired to do what they could to help rescue abused Asian elephants.
Although a steady rain meant moving the event onto a covered patio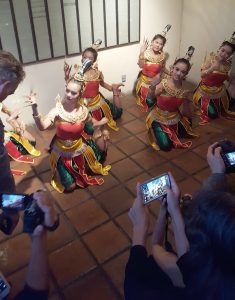 and indoors, guests arrived at the reception at 4:30 p.m. to be welcomed with Thai appetizers, cocktails, a silent auction, and authentic Thai dancers. There was also a large elephant backdrop for photos.
At 6:30 p.m., guests moved into the dining area for an authentic four course Thai dinner. During dinner, Chef Pascal, Save Elephant Foundation founder Lek Chailert (who traveled from Thailand to Newport Beach for this event), and author Cathy Thomas of Cathy Thomas Cooks did a Thai cooking demo.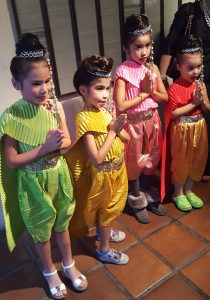 After showing a short documentary on Thai elephants and how they are mistreated, a live auction was held to spend a week at the Elephant Nature Park. The item was so popular that three couples purchased the opportunity.
Guests were also encouraged to donate $100 to help care for an elephant for a year.
The event raised more than $25,000 for Save Elephant Foundation. To learn more, or to donate, visit saveelephant.org.