This week we celebrated the most sacred of American holidays – the last day of school! Along with late-night movies, lazy mornings, and homework-free afternoons, this milestone is recognized by the return of summer reading.
I have three kinds of readers at my house: the one who reads (most of) what his teachers assign, in order to complete his coursework; the one who is in the middle space between great children's literature and being mature enough for adult novels; and the one who is eager to read so many books, that we often have a backlog.
With differing reading interests and levels at play, and with the ever-present threat of further straining their often tenuous relationship with the written word by selecting a subpar book factored in, choosing our summer reading titles can often feel more daunting than it should.
If you also feel like your library list could use a little direction, then the following books may be just what the reading doctor ordered. Each of the following titles comes as a highly recommended read, whose pages will (fingers crossed) continue to foster a love of reading for at least another summer.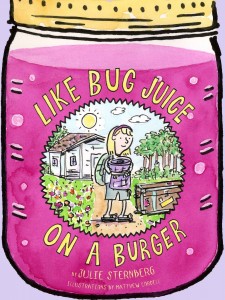 For Younger Independent Readers: "Like Bug Juice on a Burger," by Julie Sternberg. Bringing us another tale of nine-year-old Eleanor, heroine of "Like Pickle Juice on a Cookie," Sternberg takes readers along as Eleanor heads to sleepaway camp. What initially seems like a grand idea becomes less so, as Eleanor discovers that camp is perhaps not her cup of tea. As if the bugs, spider webs, and terrible food were not enough, Eleanor is also forced to swim with the "baby group," and deal with being away from her parents for the first time. Written engagingly in free verse, the story shows how to find good in an imperfect situation, and demonstrates Eleanor's ability to tackle a challenge, and come out better on the other end.
Also check out: "Nancy Clancy, Secret of the Silver Key," by Jane O'Connor and "Billy's Booger: A Memoir," by William Joyce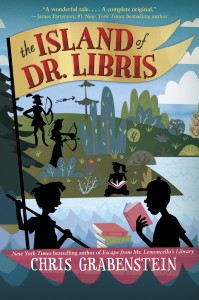 For Middle Grade Readers: "The Island of Dr. Libris," by Chris Grabenstein. In this fantastical novel, Billy is spending the summer in a cabin on a lake that belongs to his parents' co-worker, the mysterious Dr. Libris. Much to his chagrin, there is no TV, and Billy is forced instead to explore the cabin's extensive library. As he reads, a curious thing happens – the characters that live in his books come to life on the island in the middle of the lake. Numerous adventures ensue, as Billy and his friends encounter characters like Robin Hood, the Three Musketeers, and Hercules, all while searching for the treasure rumored to be hidden on the island.
Also check out: "Loot," by Jude Watson and "The Boundless," by Kenneth Oppel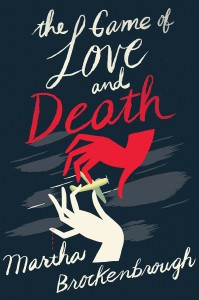 For Older Readers and Teens: "The Game of Love and Death," by Martha Brockenbrough. Set in depression-era Seattle, this is the story of not only protagonists Henry and Flora, but also of the opposing forces of Love and Death. In 1920, as Henry and Flora are born, each is claimed as a pawn – Henry by Love and Flora by Death – in the age old dance between the two. As their lives unfold, Flora and Henry will be manipulated by their patron forces as each try to best the other for control. Examining themes of race, class, and fate vs. free will, this is a story of young love with an interesting twist.
Also check out: "The Improbable Theory of Anna and Zak," by Brian Katcher and "Paper Towns," by John Green (read it now in advance of the July movie release).