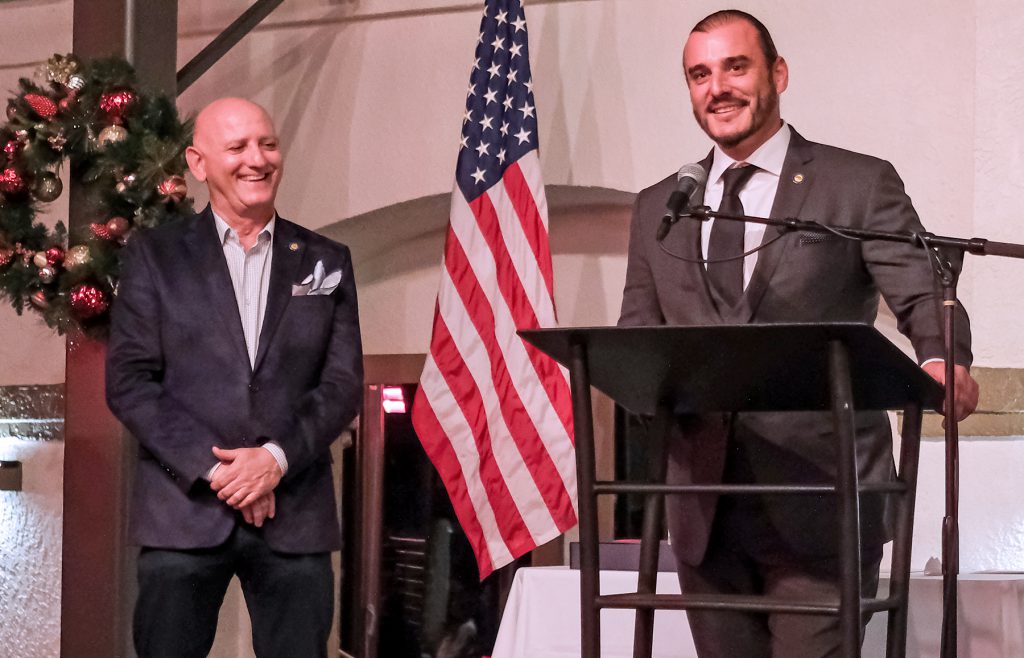 Have breakfast with Newport Beach Mayor Noah Blom and learn about the State of the City and Blom's goals and priorities for 2023 at the next Wake Up! Newport meeting hosted by the Newport Beach Chamber of Commerce on Thursday, March 2 from 7 to 8:30 a.m.
The event will be held in the Friend's Room at the Newport Beach Public Library, 1000 Avocado Ave. A complimentary continental breakfast will be served beginning at 7 a.m. The program is 7:45 to 8:30 a.m. Admission is free, but make a reservation for seating and food considerations at
https://www.newportbeach.com/events/march-wake-up-newport-state-of-the-city-with-mayor-noah-blom/.
Mayor Noah Blom was elected to the Newport Beach City Council in November 2020.
He is a Newport Beach native and has a deep and impassioned love for the City. As a second-generation Newporter, he learned hard work and dedication from his parents, who owned a photography studio in Corona del Mar.
His mother, Chloe, had a contagious spirit and enthusiasm that inspired him to treat the world with optimism and graciousness. His father, John, has been involved with preserving and beautifying the City for all of his life, and is a continuing source of knowledge and insight. This strong foundation and empowered resolve inspired Noah, with the support of his wife, Marin, and teenage son, Kai, to serve the town that has given them such a beautiful history.
He left Newport Beach after high school to travel the country, first for school in San Francisco, New York and Europe, and later for business in Vermont, New York, Washington, D.C., Miami, Dallas, Las Vegas, San Francisco, and Los Angeles.
A chef-turned-restaurateur, his ventures and dealings gave him an opportunity to work with many diverse people and municipalities, learning the intricacies of government relations as he worked to open restaurants in vastly different markets.
After being away for many years, he returned home to Newport Beach, where he met his wife, Marin. The two continued to open restaurants, this time focusing on the towns and cities of Orange County.
He and his wife give back to the community through many philanthropic organizations and causes. In recent years they have focused on youth sports in Newport Beach, and in particular, aquatic activities in the ocean and harbor. Their work includes helping provide opportunities for children who do not otherwise have the means to participate in ocean and harbor activities.
Throughout his entire life, he has had a deep love and passion for the political process as a vehicle to achieve change and evolution in the world. He believes that the sidelines are for spectators, and wishes to fight for the history and progress of Newport Beach.