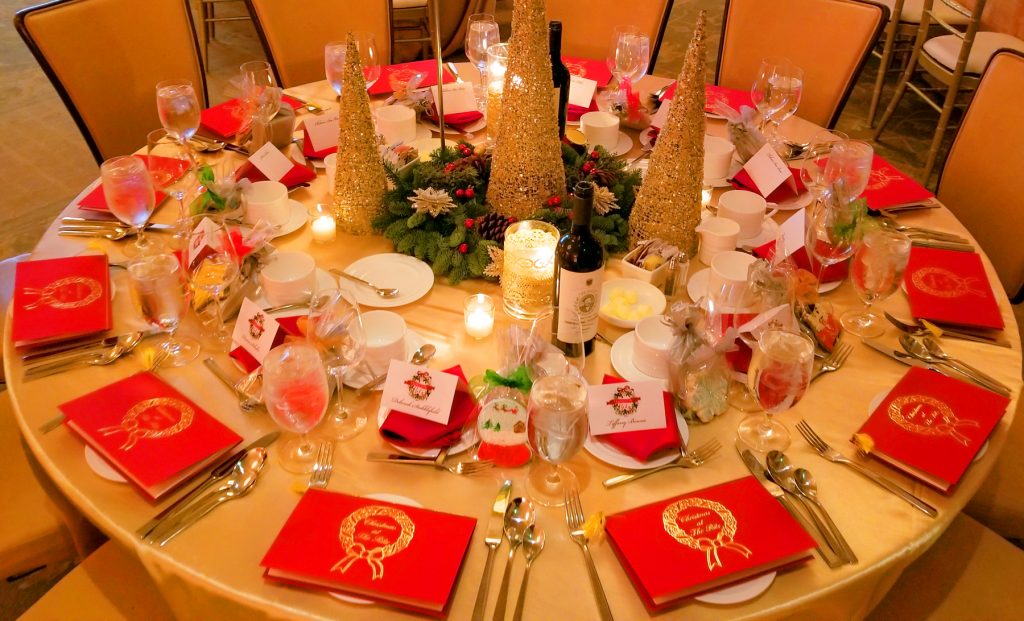 "Don't it always seem to go, that you don't know what you've got til its gone."
The lyrics to that Joni Mitchell song apply to The Ritz Restaurant, although most culinary devotees knew The Ritz had something good going for more than three decades.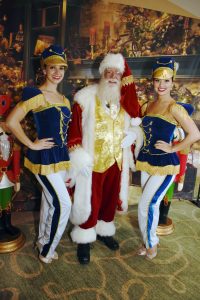 The Fashion Island culinary institution hosted numerous special events, including the annual Christmas at the Ritz, presented by the Women of Chapmen support group every December.
The Ritz closed its doors in early 2014, but that did not deter Women of Chapman from carrying on the tradition. They moved a few hundred feet down the road and began to hold their Christmas at the Ritz luncheons at the Island Hotel.
On Saturday, Dec. 2, Women of Chapman again hosted the 31st annual Christmas at the Ritz, at the newly-renamed Fashion Island Hotel.
More than 380 guests enjoyed a champagne and martini cocktail reception with Dickens carolers, real-life toy soldiers and snow sprites, and homemade iced sugar cookies.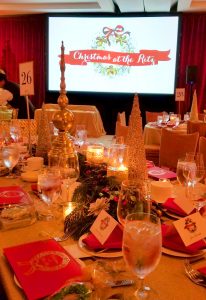 Once the ballroom doors opened, guests entered a dining room filled with festive holiday décor. Thanks to Youngsong Martin and Wildflower Linens, the ballroom was awash in festive gold linens decorated in fresh pine greenery with red and gold accents. The signature "Christmas at The Ritz" wreath was the main focus, along with decorated Christmas trees around the ballroom. A colorful sleigh, overflowing with wrapped gifts, graced the stage.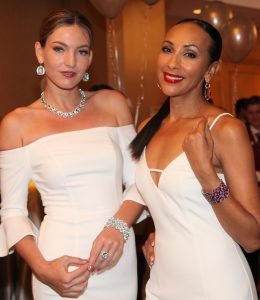 Women of Chapman President Barbara Eidson welcomed attendees, and reminded everyone that the proceeds are dedicated to the group's $1 million pledge to support the University's Marybelle and Paul Musco Center for the Arts, as well as a donation to Dodge College of Media Arts and a $1 million pledge for Schmid College of Science and Technology, which is under construction."
Eidson recognized Chapman University notables in attendance, including Daniele Struppa (Chapman University President); Bob Bassett (Dean of Dodge College of Film and Media Arts); and Wylie Aitken (Chapman Board of Trustees Chairman).
 "This is my favorite event of the year," Struppa told attendees. "Every time I walk on the Women of Chapman stage at the Musco Center, I think of you. We love you, our students love you. Thank you for everything you do for the University."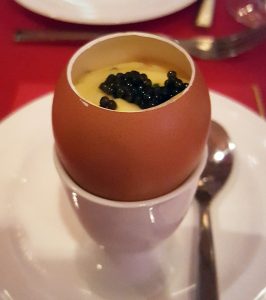 The four-course lunch menu started with the classic Ritz Egg, which originated at The Ritz: smoked salmon and scrambled eggs stuffed into an egg shell and topped with caviar.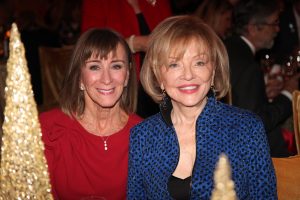 Next came wild mushroom "cappuccino" soup, followed by an entrée of red wine-braised short ribs with creamy mashed potatoes and homemade verts. Dessert was a warm winter pear cheesecake baked in crispy phyllo with caramel sauce.
During lunch attendees purchased opportunity drawing tickets and bid on live auction items while enjoying a roaming fashion show and a Robert Procop Jewelry presentation by Saks Fifth Avenue, South Coast Plaza.
Net proceeds totaled $291,000.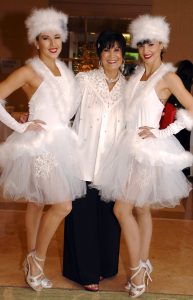 The Christmas at the Ritz committee included Event Chair Mona Lee Nesseth; President Barbara Eidson; Committee Members Laura Baratta, Donna Bianchi, Donna Bunce, Donna Calvert, Leslie Cancellieri, Sarah Corrigan, Janet Curci, Cynthia DeBaun, Donna Di Bari, Kathy Hamilton, Marci Hollander, Sue Hook, Lauren Johnston, Anne Manassero, Kristin Martin, Youngsong Martin, Donna Miller, Sheri Nazaroff, Charlene Prager, Toni Redman, Kristen Rhynerson, Eve Kornyei Ruffatto, Christine Sullivan, Deborah Veady, and Susan Villeneuve.
Major Underwriters for Christmas at the Ritz: Grand Patrons ($25,000) Zee Allred, Sally Segertrom Daniels, Janet Curci, Pat & Bill Podlich; Honorary Chairmen ($10,000) – Shannon & George Argyros, Jr., Laura Khouri, Kim Smith and the Smith/Walker Foundation, Whittier Trust; Producers ($5,000) Ashleigh, Bette and Wylie Aitken, Julia & George Argyros, Mary Lynn & John Rallis, Carole & Robert Follman, Rusty & Bill Hood, Donna & Dave Janes, Joann Leatherby, Joan Riach-Gayner, Deedee & Don Sodaro; Directors ($2,500) Laura & James Baratta, Donna Bianchi, Deborah Bridges, Donna Calvert, Leslie & Dino Cancellieri, Sandra & William Chiles, and Donna & John Miller.