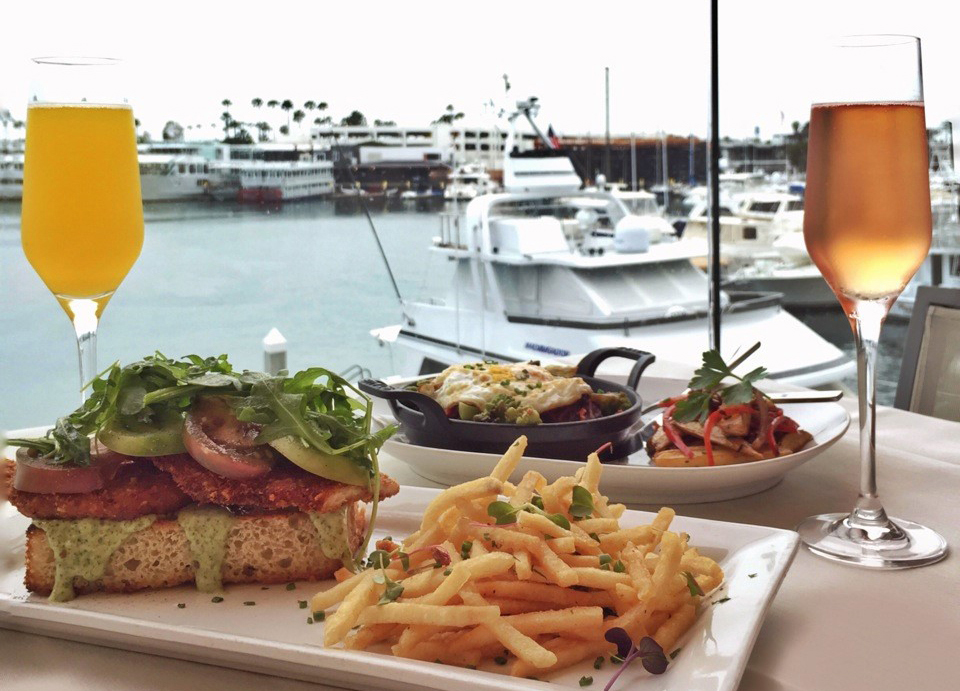 By Laura Wise | NB Indy
BACK BAY BISTRO
Back Bay Bistro welcomes guests to celebrate Mother's Day with a gourmet brunch buffet, bottomless mimosas and an unforgettable waterfront atmosphere with three seatings between 10 a.m. and 4 p.m. Indulge in signature breakfast dishes like pancakes with fresh berries and Back Bay Bistro seafood specialties. Go back for seconds with live food stations such as cooked-to-order omelets and hot-off-the-skillet favorites.  Adults are $80 and children 10 and under are $35. For reservations call (949) 729-1144, or visit NewportDunes.com/bistro.
 BISTANGO
Located in Irvine, Bistango is the sister restaurant to Newport's Bayside Restaurant, and is opening to celebrate Mother's Day this year (usually closed on Sundays). A three-course prix fixe lunch is served 11 a.m. – 3 p.m., and dinner 5 – 9 p.m. 3Cost is $65 and includes a glass of sparkling wine. Entrée highlights include lobster and shrimp ravioli and pan roasted New Zealand lamb chops. A special menu for kids is available for $21. Limited specialty a la carte menu is also available. Visit Bistango.com or call (949) 752-5222.
FASHION ISLAND HOTEL
Oak Grill
Relaxing at Oak Grill's outdoor deck on Mother's Day and enjoy bottomless mimosas or a farm-to-table margarita bar before indulging in a buffet that includes raw shellfish bar, salads, carving stations, sweet tooth station, and more. Buffet pricing is $90 per adult and $25 per child, ages five to 12. Children four years and under eat free. Reservations encouraged. Call (949) 760-4920 or visit FashionIslandHotel.com.
Garden Party Brunch in the Ballroom
Fashion Island Hotel's ballroom will be magically transformed into a garden of delights filled with live music, bottomless mimosas, bouquet making and a kids' activity station, plus a fun photobooth or photographer standing by ready to capture everyone's day with mom. This special Garden Party Brunch serves breakfast favorites. $90 per adult and $20 per child ages five to 12. Children four years and under eat free. Seatings are 10:30 – 11:30 a.m. and 1:30 – 2:30 p.m. Reservations available by calling (949) 760-4913. FashionIslandHotel.com.
FIG & OLIVE
Treat Mom to a truly memorable experience with Fig & Olive's delectable prix-fixe brunch ($48), dinner ($54), and limited a la carte options. Select prix-fixe items include: Zucchini Ravioli and Branzino a la Plancha (brunch and dinner), Avocado & Quail Egg Toast and Chicken Paillard Salad (brunch only), Roasted Duck Breast and Rosemary Shrimp Fettuccine (dinner only). Kids menu is also available. For reservations call (949) 877-3005 or visit figandolive.com.
 FIVE CROWNS
Five Crowns presents a Royal Mother's Day Brunch served 11 a.m. – 3 p.m. and a royal dinner from 4 to 8 p.m. The special prix-fixe menus feature springtime favorites, crown classics and traditional accompaniments courtesy of Executive Chef Alejandra Padilla. Brunch price ranges from $28–$102 and dinner ranges from $38-$102. To make a reservation, please visit TheFiveCrowns.com or call (949) 760-0331
MASTRO'S
Known for its white glove service and acclaimed cuisine, Mastro's is offering a buffet brunch from 10 a.m. to 3 p.m. Buffet items include cascading waterfall of shellfish, carving stations, and Mastro's favorites. Adults dine for $110, children ages 7-12 can dine for $35, and children 5 and under eat free. Dinner service will begin at 5 p.m. Call (949) 376-6990 or visit MastrosRestaurants.com.
 OLEA
Join Newport's newest dining hot spot, Olea, for a Mother's Day Dinner. Olea will be opening early at 4 p.m. for their dinner menu and Chef's Special Rosemary Grilled Australian Rack of Lamb. For reservations visit OleaNewportBeach.com or call (949) 287-6807.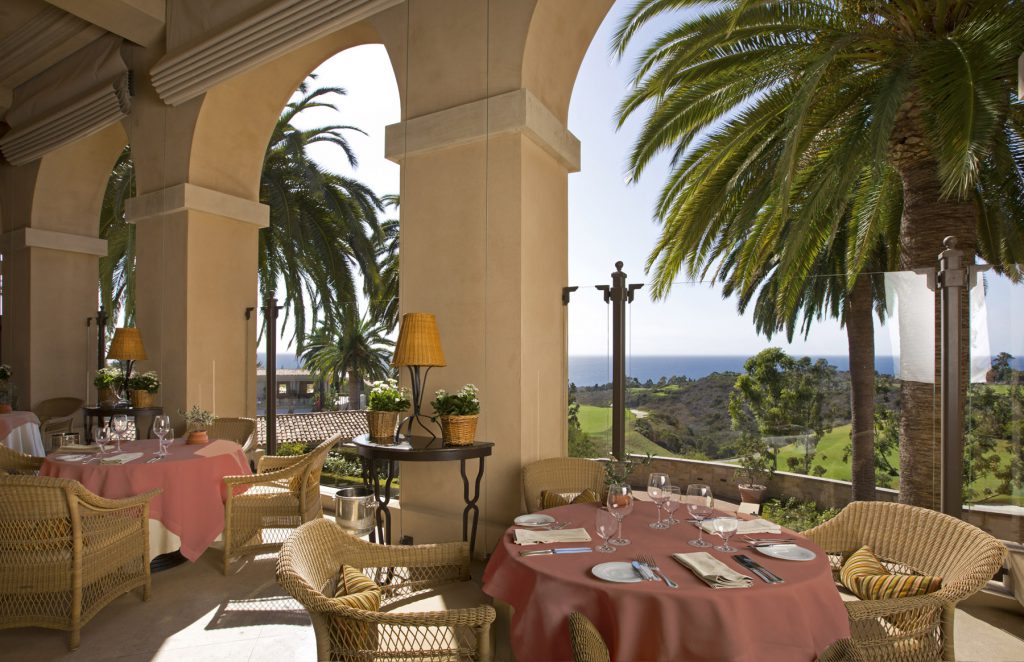 PELICAN HILL RESORT
Treat mom this Mother's Day to a little fun in the sun at the Pelican Hill Resort. Whether it's a bountiful brunch with an ocean view in the grand ballroom or elevated specials at one of the restaurants, there are plenty of dining options to celebrate the leading lady in your life. For The Resort at Pelican Hill dining reservations, email [email protected], visit PelicanHill.com or call (855) 315-8214.
Mar Vista Ballroom Brunch –Enjoy a lovely chef-crafted brunch with spectacular ocean views in Mar Vista's Grand Ballroom from 10 a.m. to 3 p.m. $132 per adult, $60 per child ages 5-12 and complimentary for children under age 5.
Andrea – The chef creates a magnificent prix fixe menu from noon to 10 p.m. featuring only the freshest, most flavorful local ingredients of the season Bring the whole family and treat your mom to a Mother's Day meal she'll never forget. $130 per adult, $65 per child under 12.
Coliseum Pool & Grill – This Mother's Day, indulge in scenic poolside dining while you take in panoramic ocean. Chef Diego will be creating an extraordinary breakfast buffet from 7 a.m. to 2 p.m., followed by à la carte specials. $68 per adult and $34 per child ages 5-12 for breakfast buffet, and complimentary for children under age 5.
Pelican Grill – Give mom the gift of quintessential California cuisine at Pelican Grill from 10:30 a.m. to 3 p.m. Your whole family will be treated to an exceptional four-course Mother's Day lunch, followed by à la carte dinner features. $115 per adult, $55 per child ages 5-12.
Provenance
Provenance will offer a special Mother's Day Prix-Fixe Brunch from 10 a.m. to 3 p.m. Priced at $52.50 per guest the three-course menu features an array of new specials and classic brunch favorites followed by a lavish dessert buffet featuring mini Euro pastries. Kids menus is $18.50 and vegetarian options are available. Reservations are required and can be made by calling (949) 718-0477. Visit ProvenanceOC.com for complete menu.
 ROTHSCHILD'S
Rothschild's in Corona del Mar is offering a prix-fixe three-course menu for $45. Entrée highlights including: Steak and Eggs, Salmon Benedict, and Classic Ham Benedict. Brunch begins at 10 a.m. and dinner beings at 3 p.m. (949) 673-3750
 THE WINERY
The Winery Restaurant & Wine Bar will be hosting a very special brunch to honor Mom from 11 a.m. to 2 p.m. and will feature a special three-course brunch menu courtesy of Executive Chef Yvon Goetz with dishes that are sure to satisfy. The main course options include: Chili Lime Rubbed Hawaiian Mahi Mahi, Zinfandel Braised Shortribs Hash & Fried Eggs, and Butter Croissant Crème Brulee French Toast. Price is $59.95 per person. For reservations call (949) 999-6622 or visit TheWineryNewport.com.