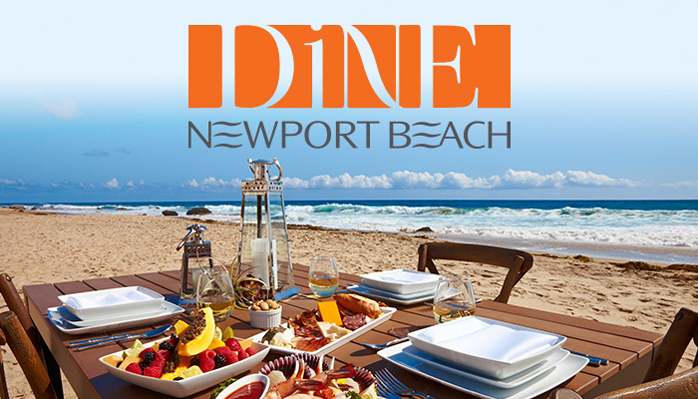 By Christopher Trela & Catherine Del Casale | NB Indy
 December was an exciting time to dine in Newport Beach. Many restaurants offered special holiday menus that highlighted seasonal ingredients and festive twists on traditional dishes.
In January, the excitement continues January 16 through 29 with Newport Beach Restaurant Week, presented by Dine Newport Beach and the Newport Beach Restaurant Association.
As always, Newport Beach Restaurant Week features dozens of restaurants throughout the city offering a variety of culinary experiences. Participating restaurants will offer special two-or three-course, prix fixe menus priced between $10 and $25 for lunch, and $20 to $50 for dinner.
"The quality and number of restaurant concepts here in Newport Beach has grown exponentially in the past few years, shaping the city into a true dining destination," said Ron Schwartz, president of Newport Beach Restaurant Association. "We look forward to welcoming Orange County locals, visitors and guests alike to Newport Beach to experience one of the most wonderful ways to get a 'taste' of our city."
The full list of Restaurant Week participants is on the Dine Newport Beach website (DineNB.com). Menus are still being added, most will be posted in early January.
Among the more than 60 restaurants participating in Restaurant Week are our top three restaurants of 2016: A Restaurant, Andrea at Pelican Hill, and The Winery Newport.  
Other participants: the popular new Zinqué restaurant at Lido Marina Village; the new Farmhouse at Roger's Gardens from local restauranteur Rich Mead (Sage and Sage on the Coast); Sessions West Coast Deli, which features locally grown produce and locally baked breads; and Lighthouse Bayview Café (one of our favorite new doing spots).
Others include Red O, Provenance, Port, El Ranchito, Fig & Olive, Stag Bar + Kitchen, Tackle Box, Dory Deli, Five Crowns, Pelican Grill, and The Ritz Prime Seafood.
"There are so many wonderful reasons to visit Newport Beach, and dining is increasingly becoming one of the most important," said Gary Sherwin, chief executive officer and president of Newport Beach & Company. "Newport Beach Restaurant Week 2017 will showcase some of the best restaurants in our city, with unique dining experiences for everyone, making it the perfect time to visit and explore Newport Beach."
Additional information about Newport Beach Restaurant Week 2017 can be found at dinenb.com.