EDITOR'S NOTE: Indy reporter Sara Hall compiled this look back at what made headlines in the Newport Beach Independent during 2018. This week, January through June. Next week will cover the top news stories of the second half of the year.
(click on the text to see original story)
January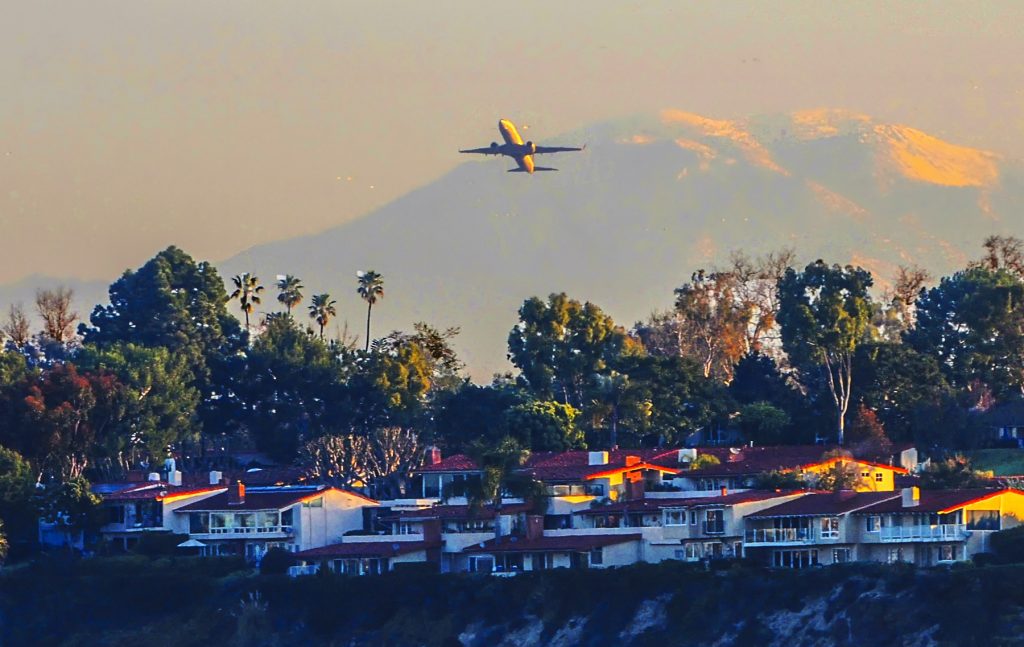 • The city reached a tentative agreement with the Federal Aviation Administration regarding flight paths from Orange County's John Wayne Airport, Newport Beach officials announced Jan. 10.
The FAA agreed that flight paths will stay between the existing noise monitors and that a "precision-based" departure procedure that follows the curves of the Upper Newport Bay will be studied and designed for JWA.
The city sued the FAA in October 2016 regarding the FAA's environmental document associated with the nationwide Next Generation Air Transportation System program's implementation in Southern California. Newport Beach filed the lawsuit after it did not see "adequate protections" for the community's quality of life.
• Former NBA player Dennis Rodman was arrested for allegedly driving under the influence in Newport Beach.
Newport Beach police pulled Rodman over around 11 p.m. Jan, 13 in the 4500 block of West Coast Highway.
He reportedly failed a field sobriety test and subsequently arrested for DUI.
Rodman, possibly best known for his time on the Chicago Bulls, previously owned a home in Newport Beach.
He reportedly checked into a New Jersey rehabilitation center following the incident.
• Newport Beach Restaurant Week expanded into two weeks between Jan. 15 to 28.
The longer event offers diners even more opportunities to visit more than 60 participating restaurants. Some local favorites were on the list as well as a few new ones.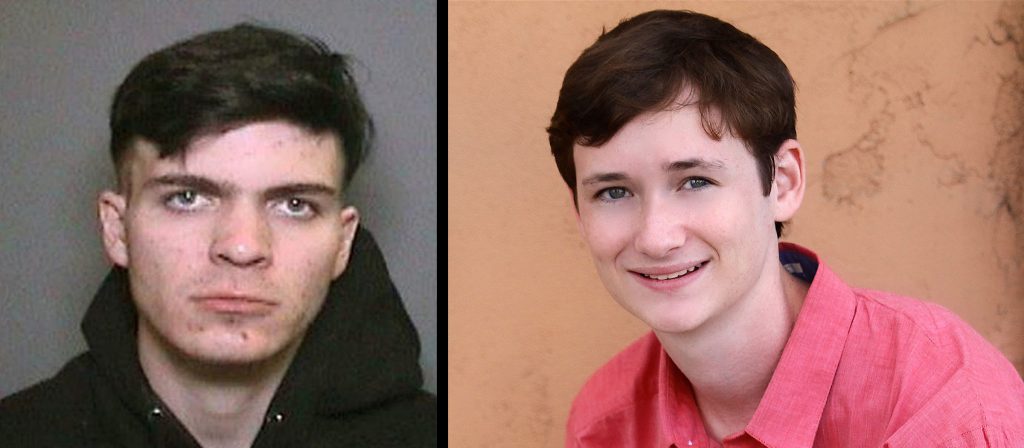 • Samuel Lincoln Woodward, 20, of Newport Beach was charged Jan. 17 with one felony count of murder, with a sentencing enhancement of personal use of a knife.
Woodward was accused of murdering his former classmate Blaze Bernstein, 19, of Lake Forest and burying his body in a shallow grave in Borrego Park in Lake Forest.
According to the Orange County District Attorney, Woodward communicated with Bernstein through the social media site Snapchat on Jan. 2. He then picked Bernstein up at home around 11 p.m. and drove to the parking lot of a shopping center on Portola Parkway in Foothill Ranch, and then to the park later that night.
The OCDA claimed Woodward stabbed Bernstein multiple times and then buried his body in the dirt perimeter of the park.
Bernstein was reported missing on Jan. 3 and OCSD investigators discovered his body on Jan. 9. Sheriff's deputies arrested Woodward on Jan. 12 at his Newport Beach home.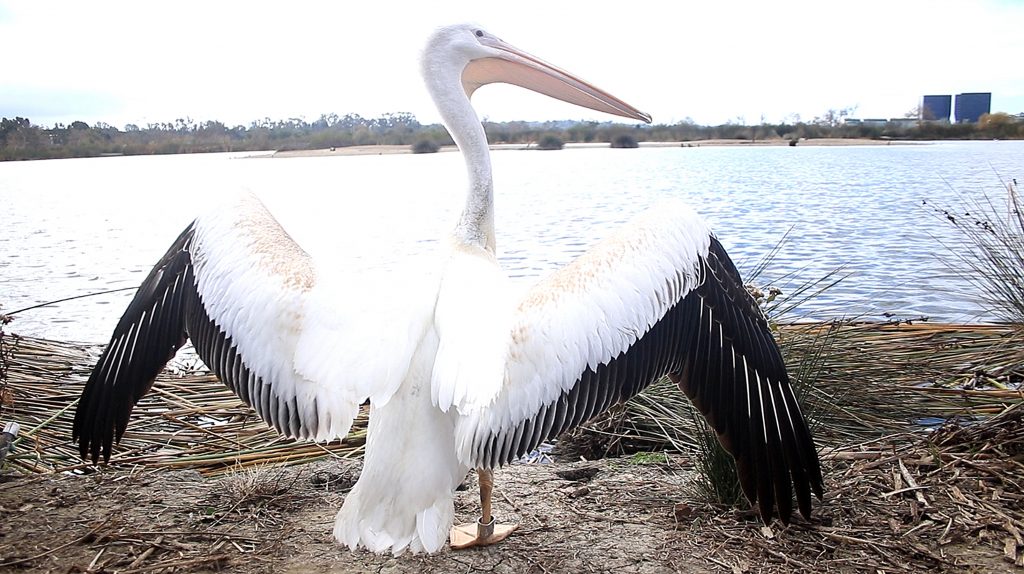 • After two months recouping from some traumatic injuries, a white pelican captured in a Newport Beach neighborhood in November was released back into the wild on Jan. 25.
The road to recovery came to a positive conclusion at the San Joaquin Wildlife Sanctuary in Irvine. The freshwater pelican took about four minutes to waddle out of his crate, shake his feathers, give a few warning snaps from his newly healthy beak and fly away.
His journey started when several people noticed the pelican with a severely fractured mandible and a foot entangled in a fishing lure. After he was spotted at the Sanctuary, several rescue attempts were made; but all were unsuccessful.
Newport Beach Police Department Animal Control ultimately rescued the injured American white pelican near a home on Port Stirling Place.
The pelican was transferred to the Wetlands and Wildlife Care Center in Huntington Beach.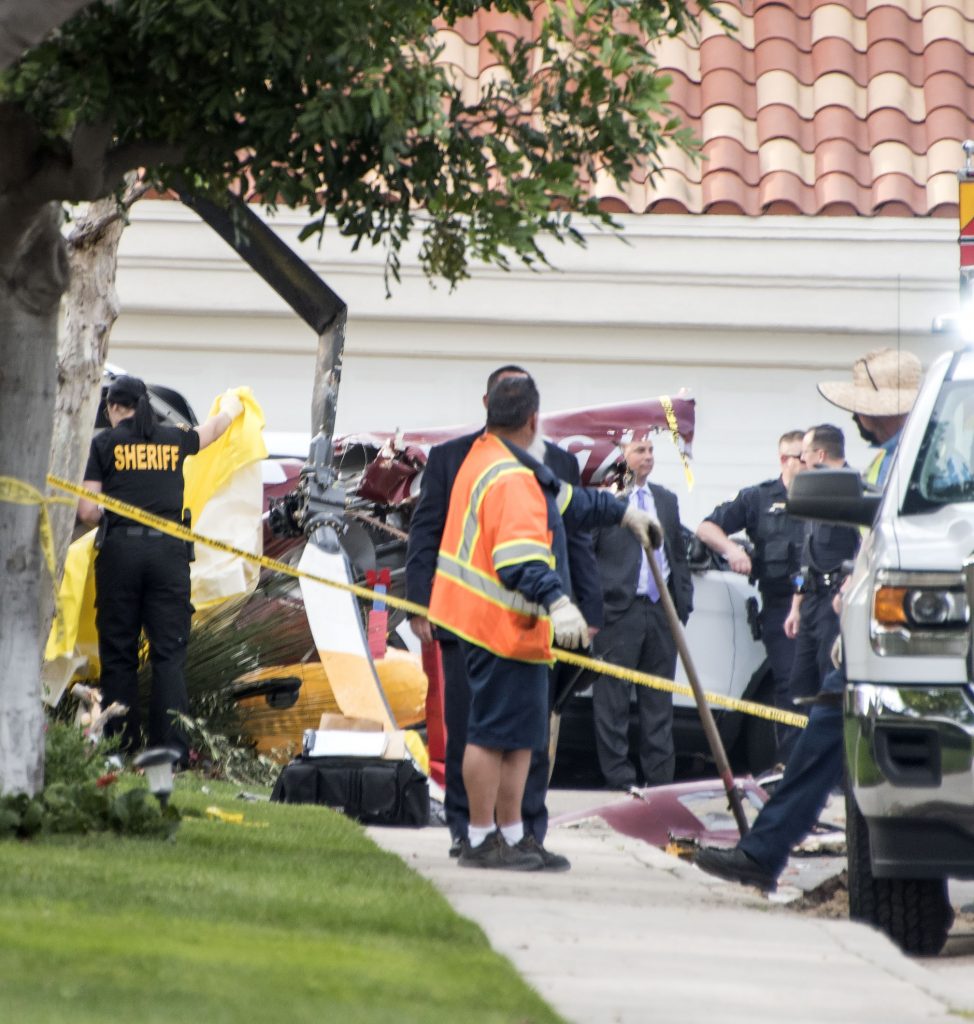 • Three people died as the result of a helicopter crashing into a Newport Beach home on Shearwater Place near the Egret Court intersection, in the area of Bristol Street and Bayview Place, on Jan. 30.
Joseph Anthony Tena, 60, of Newport Beach, Kimberly Lynne Watzman, 45, of Santa Monica, and Brian R. Reichelt, 56, of Hollywood, Fla., were identified Jan. 31 by the Orange County Sheriff's Department as the three deceased victims. Another person on board the helicopter and one bystander on the ground were also injured.
February
• Carlo Valdes, born and raised in Newport Beach, will compete on the four-man bobsled team during the week of Feb. 18 for Team USA in the 2018 Winter Olympics in Pyeongchang, South Korea.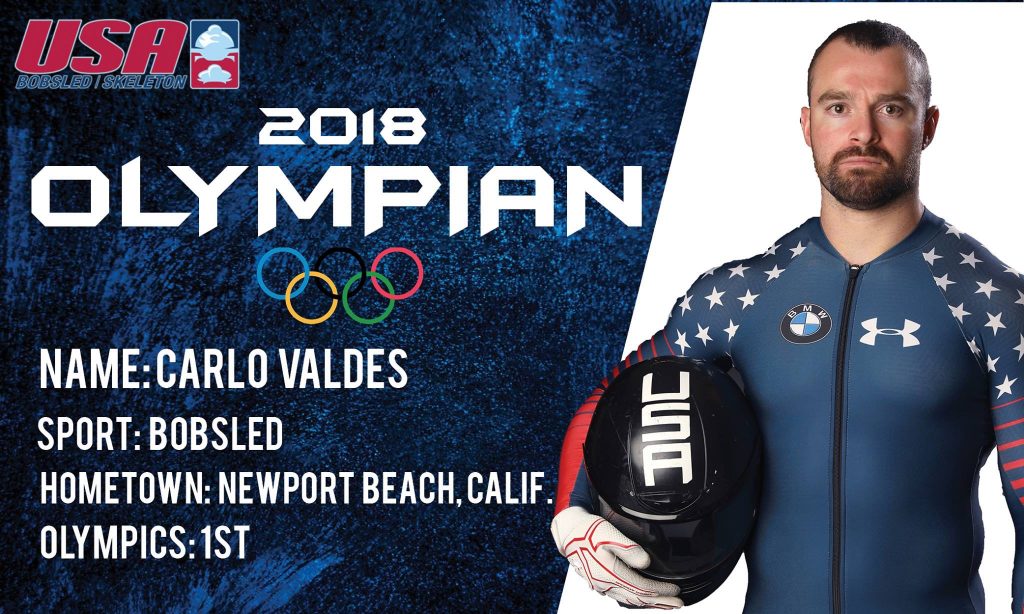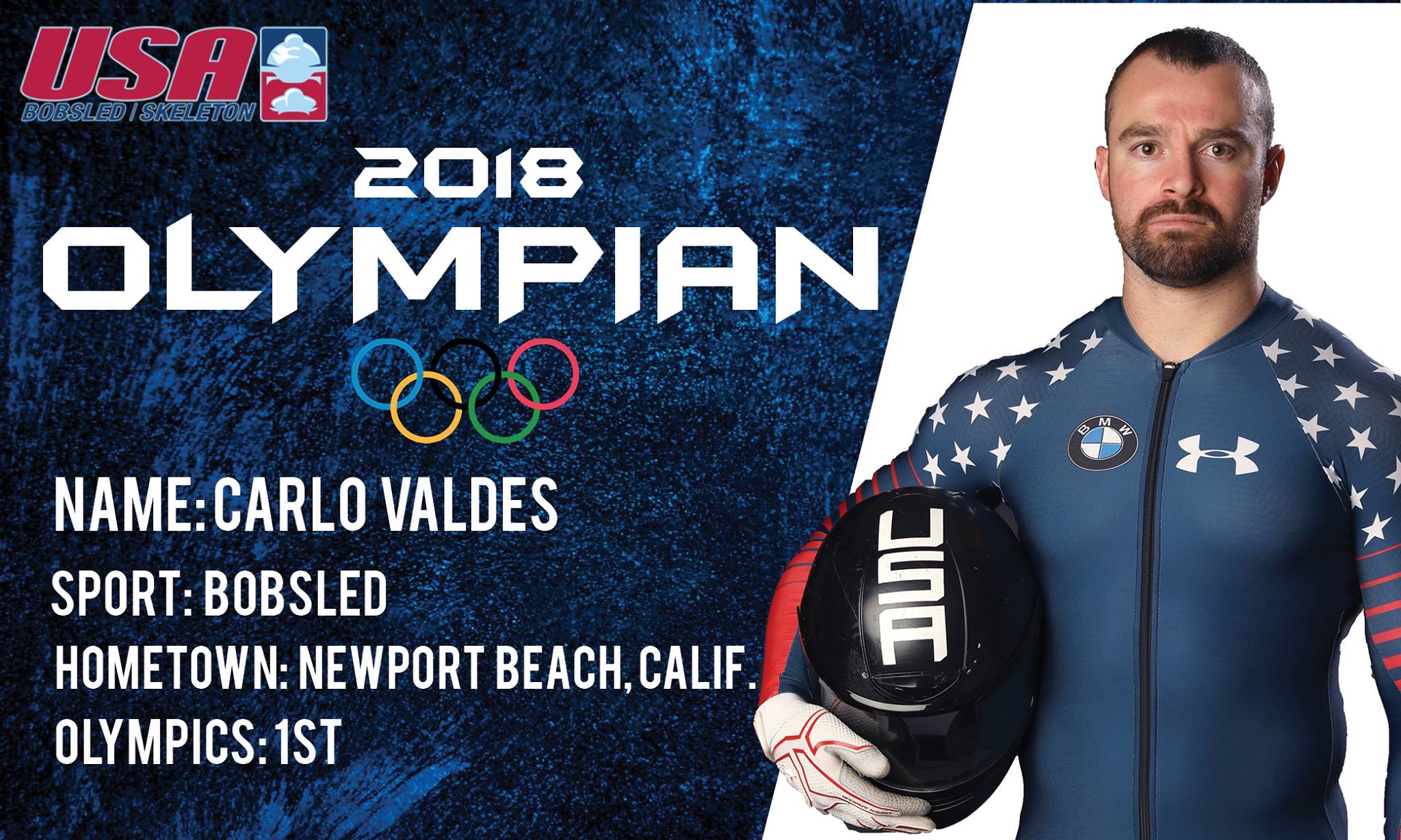 From preschool through junior high, the 27-year old athlete attended Mariners Christian School and then Mater Dei High School in Santa Ana.
• Newport Beach City Council voted Feb. 13 to issue subpoenas to investigate the alleged voter fraud in the signature gathering of the failed recall effort.
Simultaneously, the Orange County District Attorney's office confiscated the petitions on Jan. 4 as part of their own investigation into the same matter.
There are "potential irregularities," according to the OCDA. Recall proponents said a paid professional circulator allegedly forged some signatures on the petition.
The dual investigations created some debate on the dais that ended in a 5 to 2 vote. Councilwoman Diane Dixon and Councilman Jeff Herdman dissented.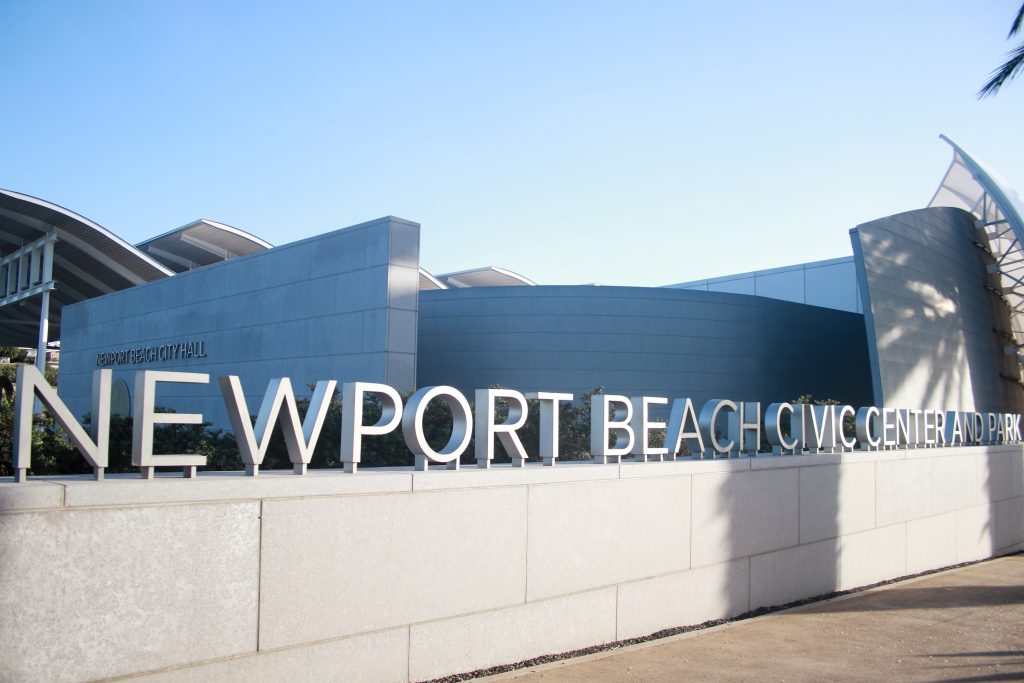 • Newport Beach City Council on Feb. 13 formally adopted the direction they gave staff during the annual planning session on Jan .29.
City staff presented three options for the update process, with both Council members and residents favoring the "listen, talk, and learn" concept, which includes several community meetings, gathering feedback, and hiring a consultant.
Since the housing element of the plan must be updated by late 2021, but the required data to do so won't be available until 2020, the Feb. 13 Council vote delayed starting any community meetings until 2019.
A majority of the Council agreed, voting 5 to 1, with Councilwoman Diane Dixon dissenting and Mayor Marshall "Duffy" Duffield recusing himself (because of the planning session items related to the harbor).
An environmental review and draft general plan language should be ready by 2020. The aim would be to complete the process by late 2021.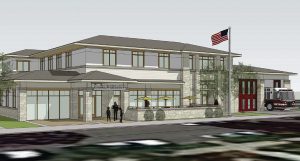 • Council members unanimously agreed to move forward with the on-again, off-again Corona del Mar library branch and fire station combo project dubbed "fibrary" at their meeting Feb. 27.
They voted 7 to 0 to approve the construction contract and several supporting agreements for the project located on Marigold Avenue off Pacific Coast Highway.
Orange-based TELACU Construction Management, Inc., was selected as the contractor.Construction (contract plus an 8 percent contingency), plus relocation, consultants, utilities and miscellaneous, as well as the previous expenditures, equal to an "all-in" cost of about $8.82 million.
• Following a closed session on Feb. 27, Newport Beach City Council unanimously approved a settlement agreement that included the Orange County Museum of Art lawsuit and the local Line in the Sand political action committee's appeal, as well as a related case from local activist.
Both lawsuits were related to the property at 850 and 856 San Clemente Drive, the location of the proposed Museum House condominium tower project.
The settlement was contingent on Nexus Development Corporation purchasing the property. Nexus previous projects include hotels, retail center, senior housing, residential communities, office complexes, industrial space, and mixed-use.
March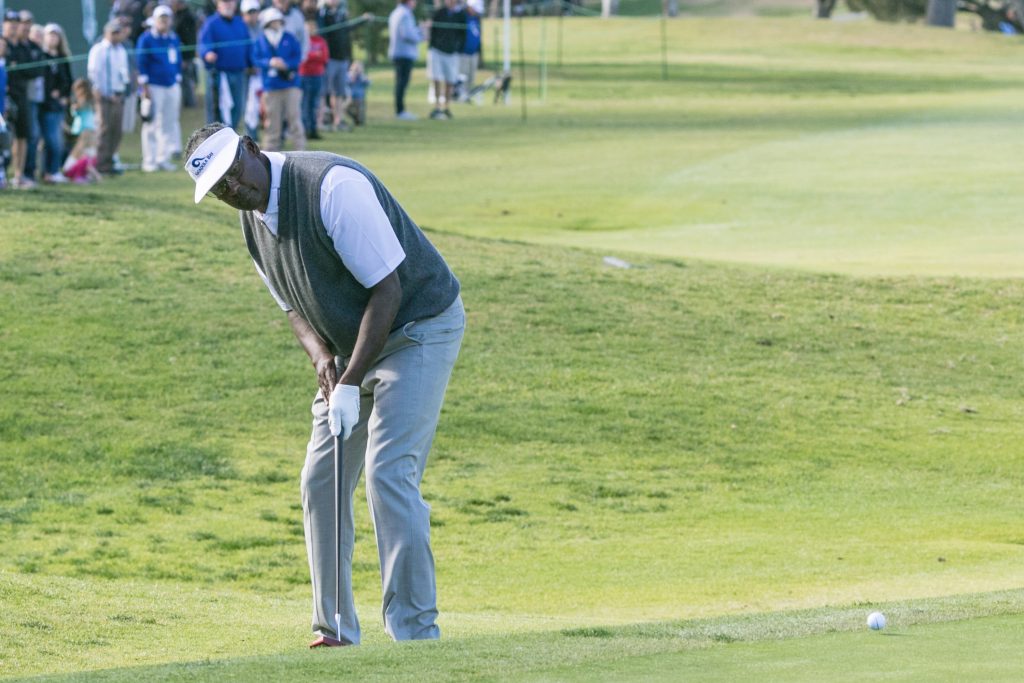 • Vijay Singh tallied five back-nine birdies to shoot a final-round 66 on his way to an 11-under total and a one-shot victory in the Toshiba Classic golf tournament, held March 9 through 11 at the Newport Beach Country Club.
It was his first individual win on the PGA TOUR Champions and his first individual victory since 2008, and it broke a streak of 237 starts without an individual win. Singh's share of the purse was $270,000.
The 55-year-old Fijian rallied to beat Tom Pernice Jr. (the leader after rounds one and two), Tommy Tolles and Scott McCarron, who all tied for second.
• The city released a statement on March 25 announcing that Newport Beach City Manager Dave Kiff will leave his post toward the end of 2018.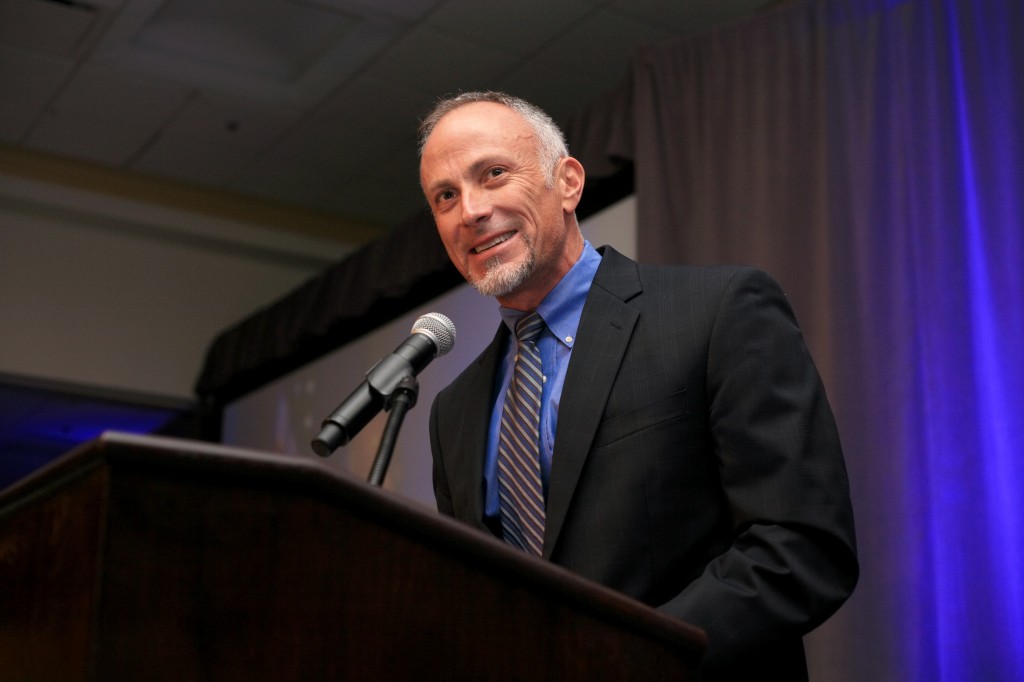 Other unverified reports claimed that several Council members pressured Kiff into departing before his contract is up in 2019.
Nearly two dozen residents attended the March 27 City Council meeting to show their support for Kiff and, at the same time, question the suspected reasons behind the surprise announcement of an early retirement.
Shock, anger, and sadness dominated the public comments.
April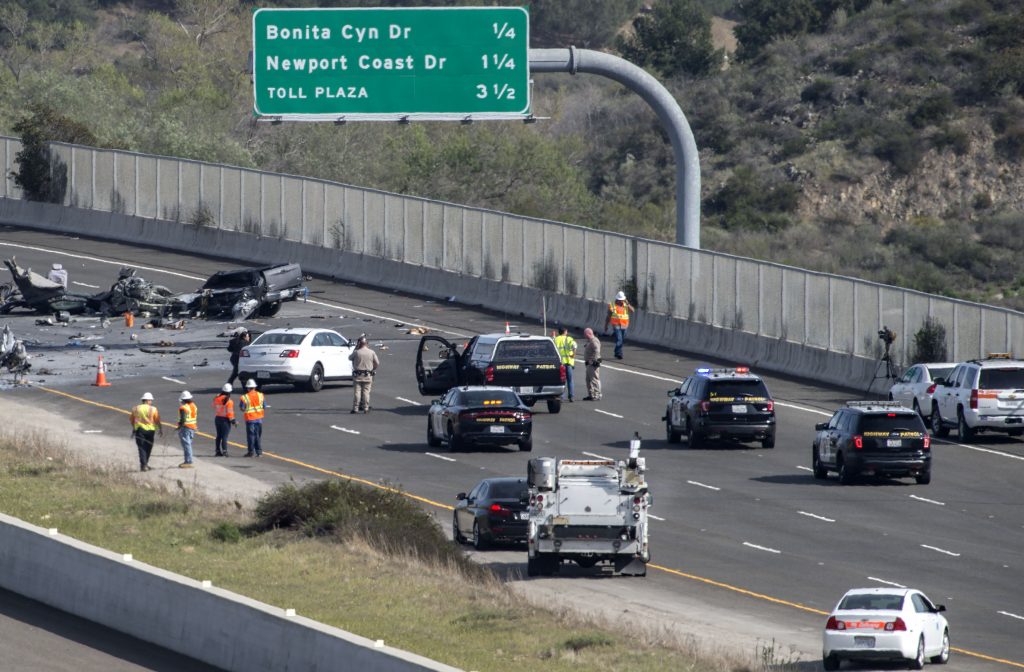 • Alex Salas-Blanco, 30, died April 5 after the pickup truck he was driving collided with a heavy equipment grader on southbound 73 toll road between Bison Avenue and Bonita Canyon Drive.
Salas-Blanco was driving a Ford F-250 southbound on state route 73 when, for unknown reasons, he veered into the center divider and collided with the rear of the grader around 1 p.m.
The fuel tank was ruptured and the truck "exploded."
The driver of the pickup died upon impact and was not burned, authorities confirmed.
A California Department of Transportation employee was outside the grader, which was leveling the dirt in the median, when the collision occurred. He was uninjured.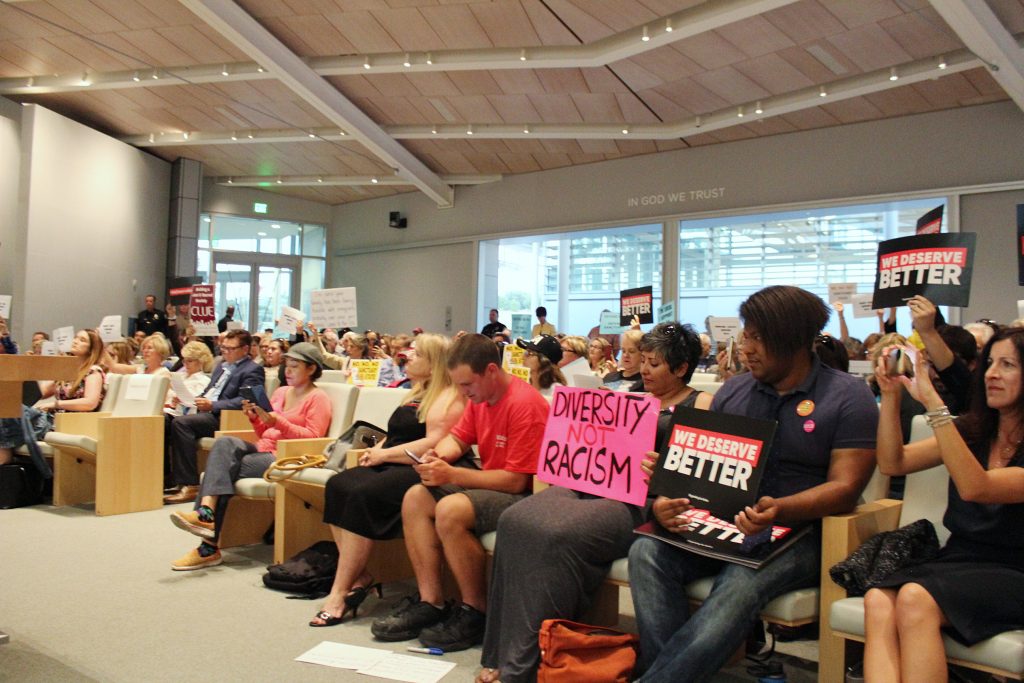 • City Council voted unanimously April 10 to oppose state Senate Bill 54, the so-called "sanctuary state" law, taking a stance similar to that of other Orange County cities in choosing to support a federal lawsuit seeking to overturn the measure.
Dana Rohrabacher, who then represented Newport Beach in the 48th congressional district, spoke in opposition to the bill.
Dozens of people spoke during public comment, nearly equally divided on the issue. Residents on either side engaged in heated conversations and disrespectful comments at times. A police presence minimized confrontations, though two people involved in a scuffle were removed.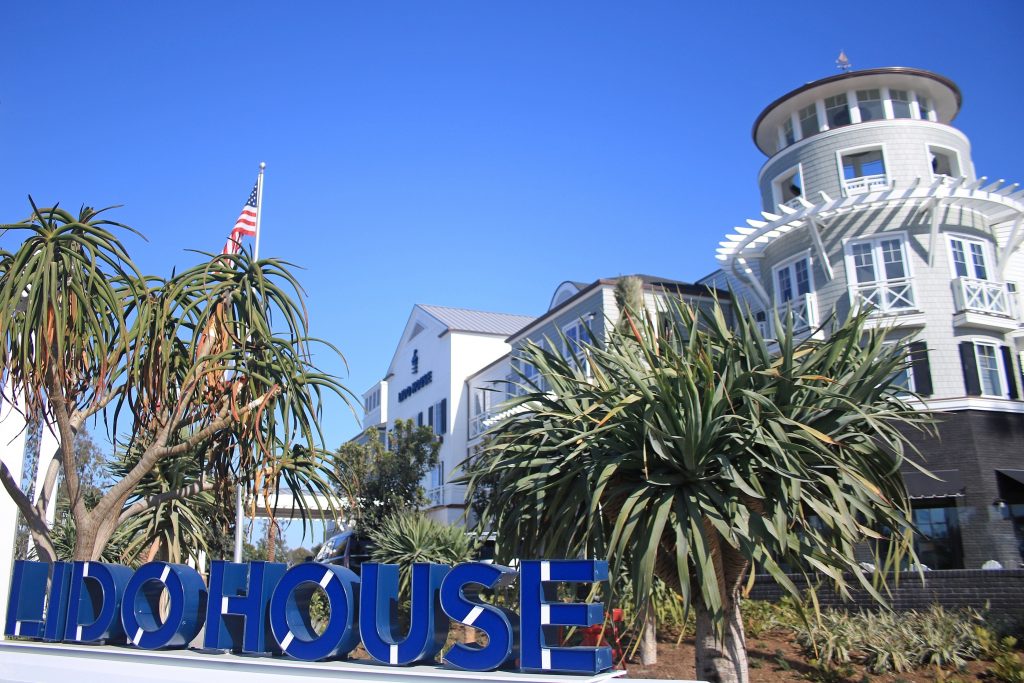 • After five years in the making, Lido House Hotel, the boutique hotel located on the old Newport Beach city hall site on the Balboa Peninsula, opened with a ribbon cutting event on April 18.
About 100 people attended the ceremony at the hotel near Lido Marina Village. Council members and others in attendance noted that the hotel is good for the local economy and revitalization efforts for the area.
• The California Coastal Commission voted April 12 to oppose Assembly Bill 1196, which proposed to establish Newport Harbor as a "port" and authorize the city to apply for a Port Master Plan.
The CCC voted 9-3, with commissioners Erik Howell, Ryan Sundberg and Roberto Uranga dissenting.
Coastal staff pointed out that the Newport's municipal harbor is simply not a port and it doesn't make sense for Newport Beach to have a Port Master Plan.
On April 24, City Council hit the pause button on the official effort to pursue legislation to establish Newport Harbor as a "port" and apply for a PMP.
Council voted 4-1, with Councilman Scott Peotter dissenting. Mayor Marshall "Duffy" Duffield recused himself because of a business-related conflict and Councilman Jeff Herdman had to leave the meeting early.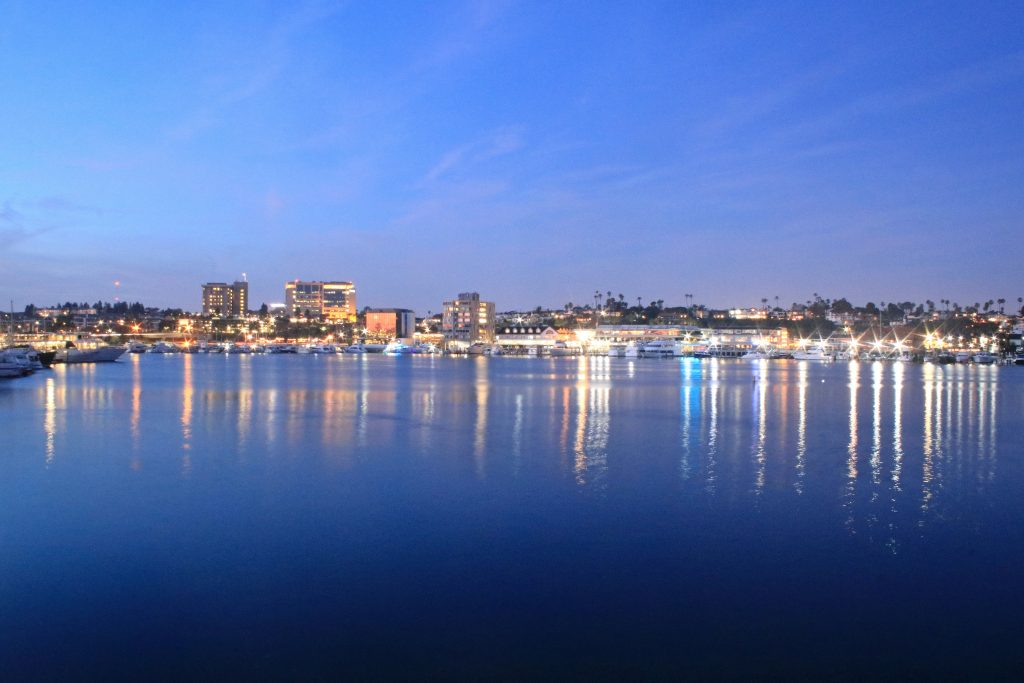 • Newport Harbor High School students left their classrooms on April 27 to protest rats on campus.
The rodent problem at the school has been spreading and increasing for more than a year, escalating within the last few months, students and staff reported.
Live and dead rats have been spotted in classrooms and other school buildings, most notably Dodge Hall, and around campus.
The issue has been raised several times over the last several months, according to President of the Newport Mesa Federation of Teachers Britt Dowdy. Some steps have been taken, but it has not been enough, several people said.
In a statement from Newport-Mesa Unified School District, officials noted that the health and safety of students and staff is a top priority. There is a pest management plan in place to address the issue, according to NMUSD.
• More than 40,000 film fans and cinema devotees descended on Newport Beach for the 19th annual Newport Beach Film Festival, which ran from April 27 through May 3.
During that seven-day period, nearly 350 films were screened, from full length narrative movies to documentaries, shorts and music videos.Some four dozen countries will be represented at this year's festival, which features nightly special events, red carpet galas, seminars with filmmakers and other industry professionals, and a handful of surprises.
May
• Newport Beach City Council unanimously agreed May 8 to waive the attorney-client privilege relating to two emails between City Attorney Aaron Harp and Councilman Jeff Herdman.
The emails referred to the lawsuit local attorney Phil Greer filed against the city in April alleging campaign contribution violations.
The communication between Herdman and Harp had previously been shared with Greer, by Herdman, and prompted Council's action to reveal the emails to the public.
The day after the vote, the city made a motion in court to disqualify Greer from the lawsuit.
• A local couple was charged with stealing more than $5.9 million in a real estate fraud scheme and laundering the money to purchase a luxury car and other investments.
Ronald Cedric Touchard, 59, and his wife Misty Denise, 43, of Newport Beach were charged May 23 with numerous counts of money laundering and grand theft. Ronald Touchard was also charged with recording false or forged instrument.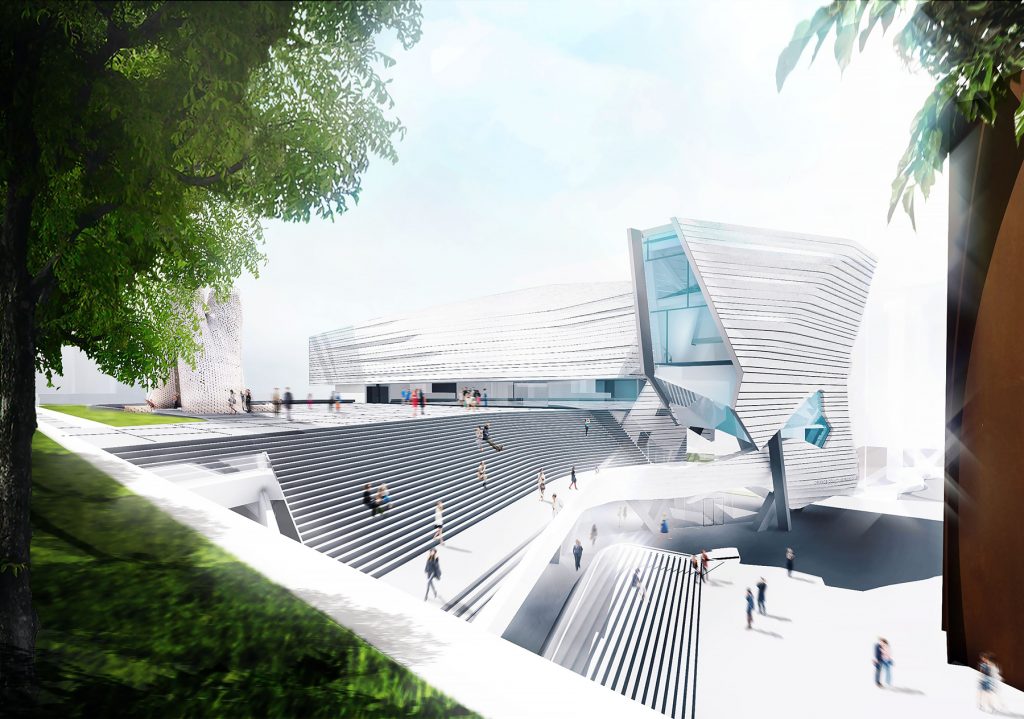 • New renderings and models for the future Orange County Museum of Art complex at Segerstrom Center for the Arts were unveiled May 31 during a press conference in an office building overlooking Segerstrom Center and the new OCMA site.
Director & CEO of OCMA Todd Smith announced that the museum's current site in Newport Center would close permanently on June 17, they will break ground on the new facility in 2019, and that it should open to the public in 2021.
Smith noted that the new museum will have 25,000 feet of exhibition space – about 50 percent more than the current location – which will provide more room for the 3,500 objects in the museum's permanent collection.
June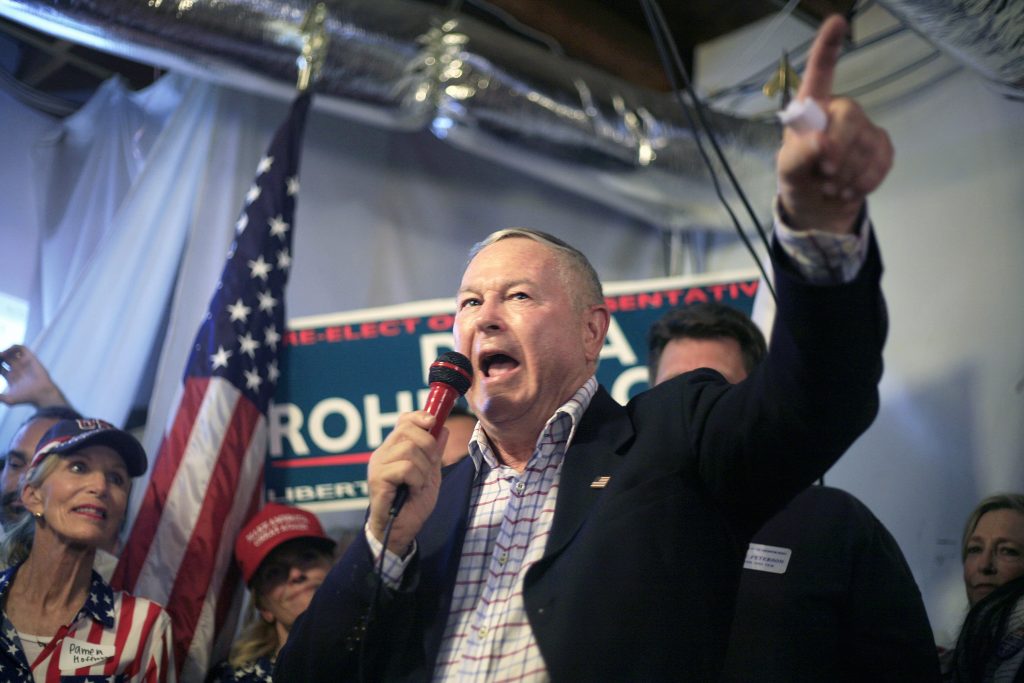 • During the primary election on June 5, Dana Rohrabacher, the 30-year incumbent in the 48th Congressional District (which covers Newport Beach), easily secured the top spot.
The fight for second place was narrow for several weeks after the polls closed.
Laguna Beach Democrats Hans Keirstead and Harley Rouda swapped positions several times, the gap fluctuating every day, once as slim as 45 votes. Rouda eventually cinched the coveted number two spot.
Huntington Beach Republican Scott Baugh landed forth on the list.
• Local doctor David Lee Haller, 51, of Newport Beach was accused of "sexting" two high school cheerleaders and was charged June 18 with two counts of misdemeanor child annoyance.
Haller allegedly sent messages on social media that were "sexually motivated and inappropriate" to two female high school cheerleaders, Orange County District Attorney and the Newport Beach Police Department authorities explained.
According to the OCDA and NBPD, Haller volunteered with the University of California, Irvine, Spirit Squad cheerleading team, as well as a medical doctor at several athletic events at Newport Harbor High School between October and December 2017.
• Newport Beach City Council approved a budget on June 12 for the upcoming fiscal year that includes a new school safety officer, fire marshal, and an "aggressive" approach to the city's biggest financial issue, unfunded pension liability.
First proposed in April, the budget also incorporated the new harbor department, the junior lifeguard headquarters, a lecture hall at the main library branch, and addresses jail staffing needs.